Locked iPhones still got their ears on
It's a feature, not a bug
The iPhone passcode has never been particularly secure, but now it seems that a locked handset will respond to a good talking-to, unless the user remembers to opt out.
iPhones locked with a passcode PIN, which should prevent thieves and prankster friends from operating the phone, can still be used to make calls thanks to a default setting that keeps voice dialling in operation. That means anyone can pick up an iPhone, hold down the home key and make calls to their heart's content, or to the handset's ability to recognise their voice.
The option can be switched off in the settings, and, just like the last hole in the iPhone passcode system, this has gone unnoticed for a while before being brought to our attention by a couple of sharp eyed El Reg readers*.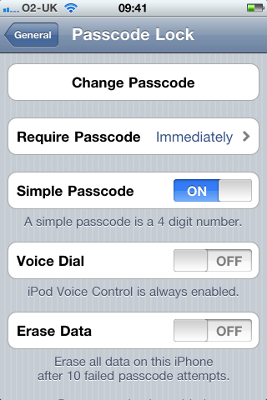 It's not a huge deal, and one imagines the decision to enable the function by default has to do with peripheral connectivity - so Bluetooth headsets and the like can use voice dialling when the screen is locked.
Apple is maintaining its traditional silence on the matter so we can't be sure, but if you don't generally use voice dialling then it's probably worth diving into the settings and tabbing it off. ®
* With thanks to Iain and Chris for their note on the subject.