Ten... fantasy swords you wish you owned
A slice of the action
Star Wars Lightsaber

While it's never going to be as remotely powerful or effective as the real thing, no fictional blades roundup would be complete if it wasn't included. Many of you grew up wanting one, many were lucky enough to get one - ah, Palitoy's Force Beam, I remember it well... Then, just as you were about to pass it down a generation, The Phantom Menace came along and your brat wouldn't settle for anything that wasn't double-ended. Thanks, George Lucas. Not only did you introduce Jar Jar Binks, but you forced us to actually spend money on a birthday present.
Anyway, scrap that, this isn't about the kids any more. I want a proper lightsaber and looking around, it seems the the Star Wars Force FX range is the best the net has to offer. These officially licensed rudeboys, are sturdy bits of kit that not only light up like the real thing, but make the exact same sounds you hear in the movies.
You can also get pretty much any one you want. There's the red Darth Vader one, the green Yoda one and yes, if you really want, a double-sided Darth Maul version. Shop around. Check out the hilarious video of the Force FX being used by the team at Think Geek.
They do look über cool, but they're never going to be the real thing. If they were, I'd have sliced you in half before you even begin to complain it isn't really a blade. So there.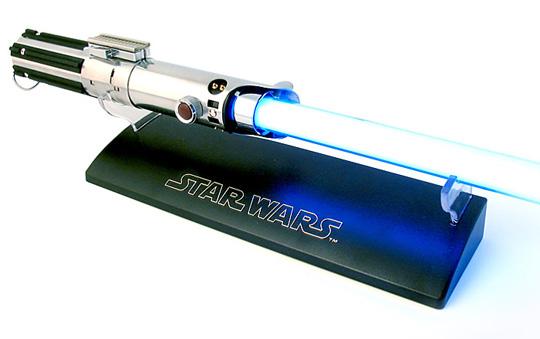 Price £170-£500
More info Amazon
Wolverine's Claw

Wolverine's claw of blades was around long before a certain Mr. Krueger started penetrating dreams and tearing teenagers to pieces. Before he became the comic world's most infamous antihero, Wolverine appeared in the Incredible Hulk comics as a superhuman agent of the Canadian government. He soon established himself as the most memorable figure in the X-men collection though, joining the 'all-new' roster of characters and featuring in every episode of the comic, and subsequent spin-offs to date.
Many years ago, the odd fan could be found sellotaping Stanley knives to their fingers in a bid to imitate him - you know, the odd fan. But now even they can pick up a replica pretty easily, and I don't mean a cheap Halloween gimmick either.
As all political rock fans will agree, there's nothing quite like some Rage and a fistful of steel. Now let me do the cuttin'.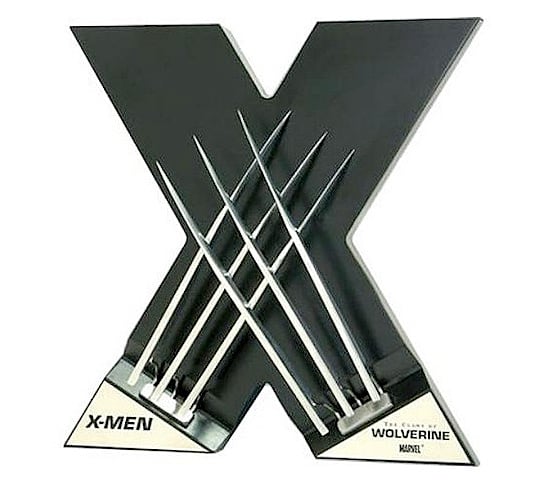 Sponsored: Minds Mastering Machines - Call for papers now open