Ten... fantasy swords you wish you owned
A slice of the action
Excalibur

Whenever the term 'fantasy weapon' gets thrown in the ring, most folk think of the most legendary blade in British folklore, the sword of King Arthur.
Excalibur wasn't the weapon Arthur pulled from the stone, but was passed to him by the Lady of the Lake in acceptance of his royal delegation. It was alleged to have great powers, including a scabbard that protected the owner from death, and an indestructible blade.
This could be the only weapon here which is more than just fictional imagination too. King Arthur must have had an awesome sword, eh? If legend is to be believed though, it's probably lying dormant at the bottom of a lake somewhere. Not that such a sword would ever rust.
When a weapon is as mystical and unknown as Excalibur, it's difficult to know what it would look like, and many realists argue Excalibur wouldn't resemble the Knight's sword we all like to imagine.
Still, we're not realists, we want fantasy swords. So, looking around it seems the best on offer is one forged by Generation 2, a blade which closely resembles the prop from the 1981 film Excalibur.
Generation 2 didn't make many of these beasts and have since discontinued the model, making them all the more special. Reviews say swords don't get better than this though and if you hunt around, people do occasionally sell them.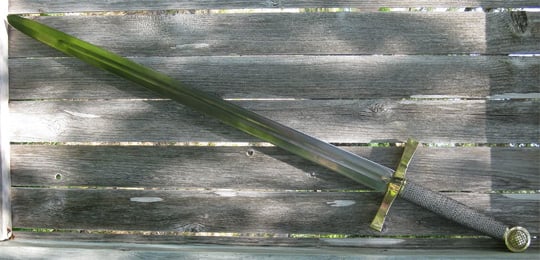 Final Fantasy blades

Wouldn't it be brilliant if we could get replicas of Final Fantasy weapons?
There were tons of memorable blades in the series, each with their own unique twists and curves.
Unfortunately, Square Enix has Scrooged us out of getting them and outlawed all replicas, making it illegal to knock them up. So even though you may find a few floating round the web, they're all dodgy jobs from Asia with blemished blades and badly glued leather straps, disappointed punters claim.
It's annoying because I really wanted a Gunblade sword. Square Enix, you've pooped on my parade. I guess you can always hire a sword maker or simply build your own instead.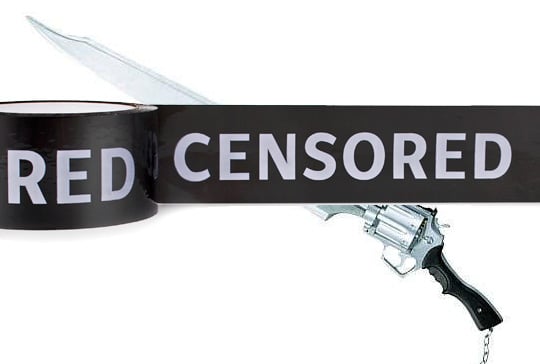 Sponsored: Minds Mastering Machines - Call for papers now open