Hollywood eyes Blade Runner replicants
Prequel and sequel on the cards
Fans of Blade Runner will certainly raise an eyebrow at the news that production outfit Alcon Entertainment is in "final negotiations" to acquire the prequel and sequel rights to the 1982 sci-fi classic.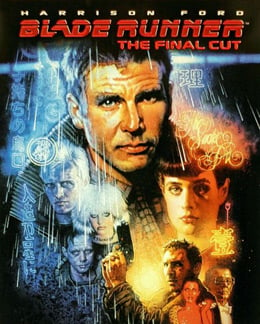 According to Reuters, the company is cutting a deal with holder Bud Yorkin, who was exec producer on Ridley Scott's orginal movie, and will be on board as producer for any resurrection.
Alcon main men Andrew Kosove and Broderick Johnson are fully aware they're treading sensitive ground, and said in a statement: "This is a major acquisition for our company, and a personal favorite film for both of us.
"We recognize the responsibility we have to do justice to the memory of the original with any prequel or sequel we produce. We have long-term goals for the franchise, and are exploring multi-platform concepts, not just limiting ourselves to one medium only."
Mercifully, Alcon - which was responsible for 2009's The Blind Side - has avoided promising a 21st-century "reimagining" of the Blade Runner concept, although "multi-platform concepts" sounds suitably ominous. ®
Sponsored: RAID: End of an era?