Ford CEO talks up e-car future
Alan Mulally speaks out on platforms, prices and power generation
Price fighting
That said, Mulally wasn't forthcoming about what effect these economies of scale will have on forecourt prices, but the fact that the electric and hybrid models in the C1 range will roll off the same production line in Valencia, Spain - lower transport costs, for starters - surely can only be good news for the UK buyer.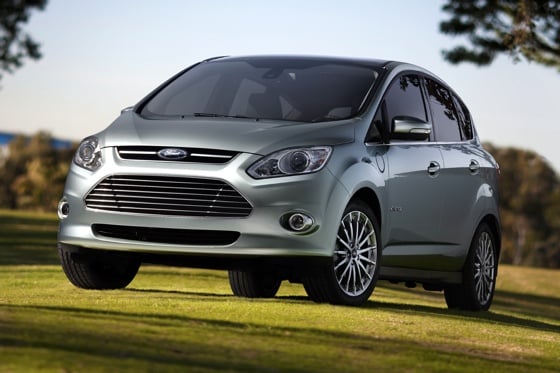 Tree hugger: the battery C-Max will be out in 2013...
There's another important angle to the platform approach: looks. E-car concepts have long provoked sniggers among car fans for their impractical or just plain daft styling. Nissan's e-car, the Leaf, will be a tough sell when lined up along side mainstream car designs. Building e-cars from the very models buyers are already eyeing - making battery or hybrid just another power-train choice, rather than a statement - will surely win over more conservative drivers.
By the end of the year, C1 will underpin ten models, including Focus, C-Max and Kuga, in 120 markets around the world, and Ford expects to produce over 2m units a year. Many car makers talk of "global platforms" but C1 is arguably the first that truly warrants the description.
A 'many eggs out of one basket' approach is also mandated by the state of current battery technology, Mulally said. Like the Leaf, the battery Focus will go for around 90 miles with a full overnight charge from a 240V domestic socket - fine as a second car in a two-car family, but frankly not much use to the rest us.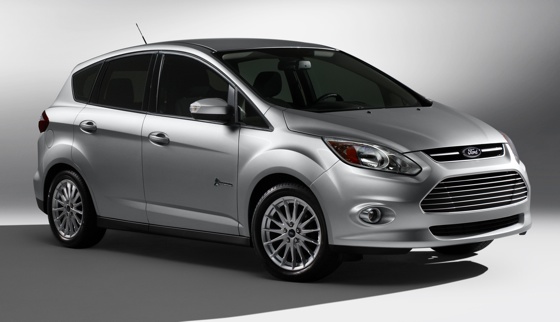 ...along with a hybrid model
Until such time as the battery technology improves - and Mulally believes battery evolution will accelerate rapidly in the next few years - it makes sense to develop a hybrid portfolio to satisfy e-car customers who just want one vehicle that can do anything.
Sponsored: Minds Mastering Machines - Call for papers now open