Audyssey South of Market audio dock
Touch tone tweaks and telephony for the iAudiophile
Review Audyssey isn't exactly a household name here in the UK, but its audio technologies are found in many TVs and home theatre systems and are designed specifically to improve the sound quality from small speakers used in the home environment. The South of Market Audio Dock is its first own-brand hardware product, and it clearly makes the most of the company's technical know-how.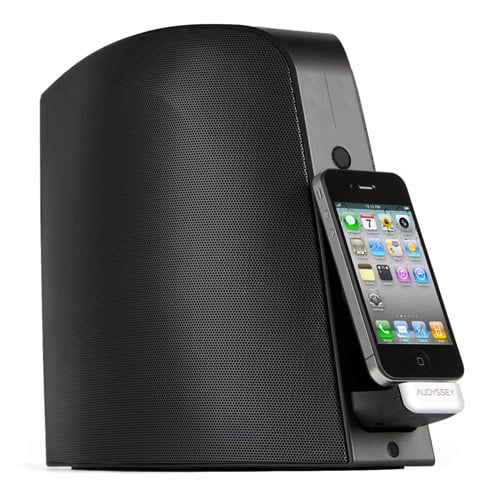 Musical mouthful: Audyssey's South of Market audio dock
The slimline design of the South of Market audio dock immediately stands out from the crowd. Rather than the rectangular-box design of most iPod docks, the Audio Dock is a narrow pedestal that measures just 13cm wide and 23cm high.
Its smoothly tapering side panels sweep back for another 23cm, with the left- and right-hand panels both containing a separate woofer and tweeter that fire sound out on either side. A small dock connector protrudes from the front of the unit, allowing you to insert an iPod or iPhone.
It's not really wide enough to support an iPad, but the Audio Dock also includes Bluetooth wireless networking so that you can stream audio from an iPad or any other device that has Bluetooth capabilities.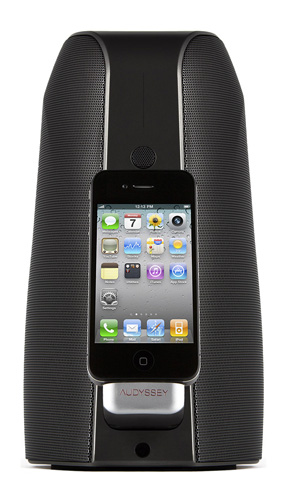 Upright base
Audyssey obviously shares Apple's penchant for minimalist design, as the rest of the unit is relatively unadorned. The volume controls are cleverly mounted behind the metallic logo on the front of the unit, so you just tap the logo to adjust the volume or use the small remote control that is also supplied with the dock. One neat touch is the volume indicator on the front of the unit, which glows like the eye-piece of a Cylon Centurion as the volume goes up or down.
Sponsored: Minds Mastering Machines - Call for papers now open