Lloyds, First Direct websites hit by payday outages
Wanna check you've been paid? Tough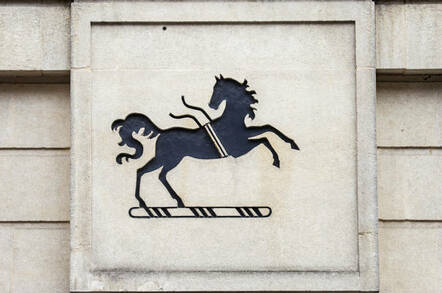 Customers of two of the UK's biggest banks were locked out of their online accounts this morning, as payday collided with an outbreak of server sleeping sickness.
The problems came on the last Friday of the month, when many of the nation's workers pile online to check their salaries have hit their bank accounts and start paying bills. It also coincided with a systems outage that halted trading at the London Stock Exchange.
The website of FirstDirect, the HSBC-owned all online or phone bank, has been up and down all morning. At time of writing its website was telling users: "Sorry... This service is currently unavailable" along with a number customers could call.
Reg reader Ben told us that before that error message, "The home page and static part of the site were ok, but it was impossible to log into their internet banking service for at least the last couple of hours."
LloydsTSB's internet banking service is also stuffed, with customers being told:
"We're sorry. Internet Banking is currently unavailable. Please try again later. Sorry for any inconvenience this may cause."
A spokesperson confirmed the service was down, and that the bank was having a problem "with one of its systems. It's being investigated as a priority."
Told of problems at other banks, and the LSE, the spokesperson said that its online banking outage was "purely a Lloyds problem". ®
Sponsored: Minds Mastering Machines - Call for papers now open