Ken's magnificent seven diagram
Heroes to save your village from the text-only bandidos
Workshop "The holy grail is to spend less time making the picture than it takes people to look at it," according to artist William Dobell. Achieving that goal takes some time, but the world of visualisation is exploding nevertheless. According to Ralph Lengler and Professor Martin Eppler of the University of Lugano, the latest diagramming tools fall into six main categories.
They are:
Data (pie charts, bar charts, histograms)
Concept (mindmaps, layer charts, decision trees)
Information (timelines, flow charts, Venn diagrams)
Strategy (management charts, magic quadrant, life-cycle diagrams)
Metaphor (tube map, iceberg, heaven and hell chart)
Compound (picture-based)
Mass market diagramming software tools such as Visio, SmartDraw and OmniGraffle cover most bases, but "versioning" is common practice: leading-edge features are available only in the most expensive versions, and sometimes only in concert with other software.
Within these categories, here are seven of the most commonly used visualisation methods.
Network and rack diagrams
They provide a view of the logical layout of a network or rack with images that represent types of hardware and the connections between them. Desirable options include the ability to automate the drawing process and to link to real data. For an independent appraisal of your network diagrams go to Rate My Network Diagram, a web site where others give you marks out of ten for your handiwork.
IT application diagrams
These range from web design through to applications architecture and enterprise service design. Most large IT vendors provide stencils relating to their product range.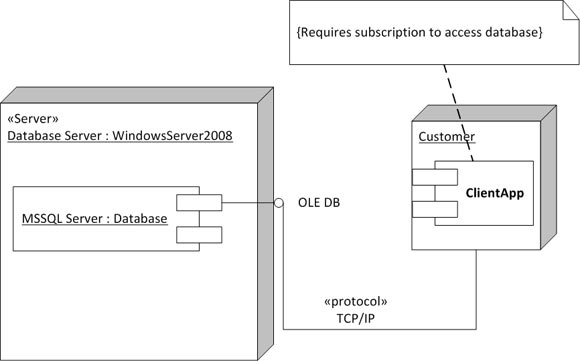 Microsoft Visio offers a Unified Modelling Language (UML) stencil. James McDonnell, senior developer of e-commerce and corporate websites at UK training firm Kaplan Financial, says: "Our business analysts have used Visio to produce a collection of UML case diagrams describing the business process for developers. The diagrams are merged into a use case document containing text detail and explanation. It was a natural way to start for us before getting into more sophisticated and costly UML documentation systems."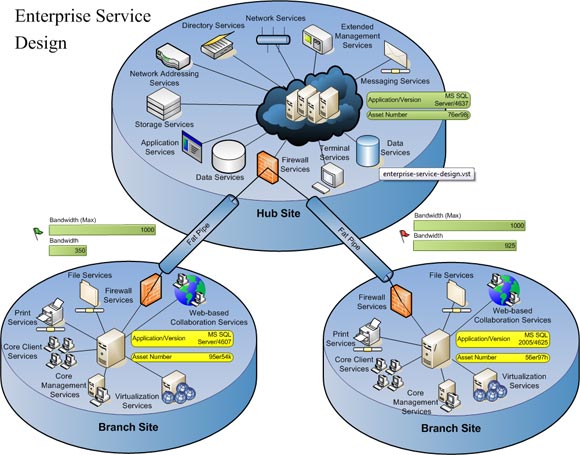 Flowcharting
This first emerged way back in the 1920s and has endured thanks to its simplicity and usefulness. The challenge in diagramming tools has been to provide a degree of automation using source code or the flowchart description language.
The organisational chart
Declining in popularity perhaps, as firms these days become less hierarchical, the org chart can shed light on the labyrinthine links between the post room staff and the company chairman. The creator of the chart has the thankless task of working out who really reports to whom. Links to salary data and office moves can give an organisational chart a life of its own.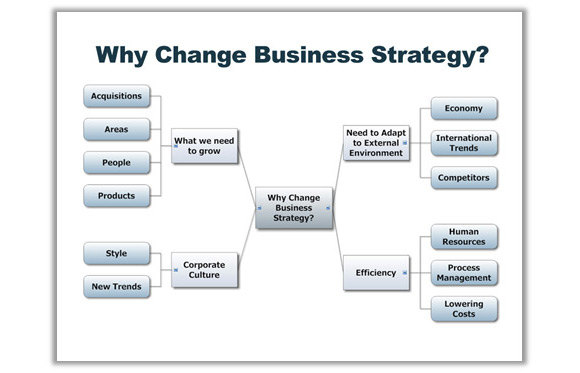 SmartDraw VP can be used to create mind mapping visuals
Mind mapping
A common way of displaying ideas using colours and tree-like or other branch-based visual metaphors. A mind map can be used to show all the relevant points discussed in a brainstorming session, for example, or in a training context can help people remember text-based information. Psychologist Tony Buzan, one of the founders of mindmapping, has almost single-handedly defined the look-and-feel of its templates. Michael Deutch of Mindjet Software says: "Often teams try to use Powerpoint for collaboration, something it wasn't designed to do. Mindmapping makes it fast and easy to create synergy within the team to solve problems and develop plans."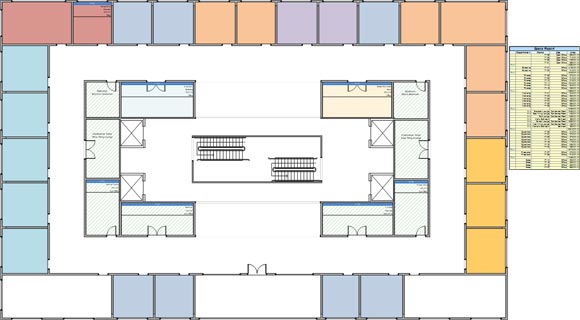 Floor plans and maps
The staple fare of facilities management diagramming tools, which provide a wealth of templates. Microsoft Visio's 11 templates cover everything from fire safety to event planning and office moves.
Project management
PM relies on visual aids to focus teams and keep the show on the road. Most project managers rely on spreadsheets and PM tools to create Gantt and Pert charts, but these can equally well be produced with diagramming tools.
Visualisation expert Dr Stefan Bertschi of University St Gallen, Switzerland, disagrees with those who claim diagramming tools are difficult to use. "It is not the complexity of the software but the lack of willingness to create visuals that is to blame. A flow chart makes more sense than a numbered list and a Gantt chart allows for more understanding than a project scope. Visualisation of any kind significantly improves communication," he says.
Thousands of users depend on forums and some excellent blogs for regular assistance and updates, such as The Omni Group, Visio Guy, bVisual, or SmartDraw.
Jargon-buster
Stencil A collection of shapes pertaining to a particular drawing type. Some shapes are drawing specific, others can be used anywhere.
Shape These are the visual elements within a stencil.
Template A standard layout for certain generic types of diagrams (for example flowcharts or mindmaps). Stencils are contained within templates.
Check out Lengler and Eppler's Periodic Table of Visualisation Methods. ®
Sponsored: Minds Mastering Machines - Call for papers now open