Apple 'outstrips' all brands at box office
Product-placement king
Apple may not sell the number-one personal computer, but it does lead in one important metric of consumer culture: movie product placement.
"Apple products appeared in 30% of all films that were number one at the US box office in 2010, outstripping product placements by any other single brand," the brand-trackers at Brandchannel reported on Tuesday in the tenth annual Brandcameo Product Placement Awards.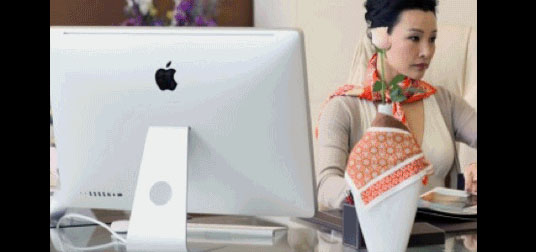 Brandchannel mentions only one number-one film that contained Apple products – the critically reamed Sex and the City 2, but it does call out a full fifty 2009-2010 films in which Apple kit appeared but which didn't make it to number one in the US, including such cinematic masterpieces as Dinner for Schmucks, Sorority Row, Vampires Suck, and Road Trip: Beer Pong.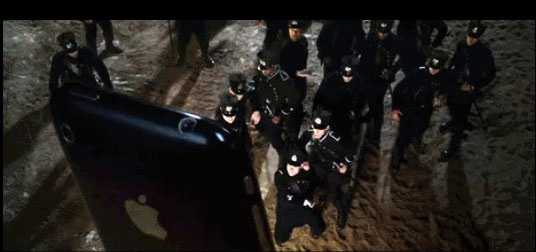 Although Apple handily beat tied-for-second-place Nike, Chevrolet, and Ford in product pimping placement, its lead is slipping. In 2009 it appeared in 44 per cent of number-one movies, and in 2008 it peaked at almost 50 per cent: 20 of 41 of that year's top flicks featured Apple products.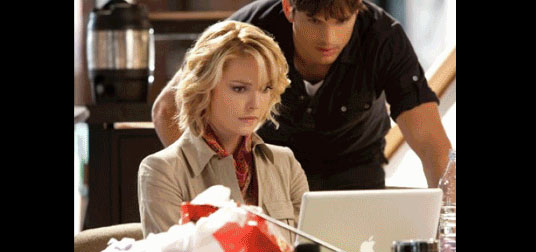 Other non-Apple product-placement news from Brandchannel:
Iron Man 2 had the most branded products appearing onscreen – 64 – an achievement that Brandchannel called "a veritable brandstravaganza."
Glock handguns appeared in a full 22 of 2010's number-one flicks, a stat that may say more about the American love affair with lead-spitters than it does about the savvy of Glock's marketing department.
2010 was a down year for product names appearing in movie titles, with the only two contenders being the misspelled I Love You, Phillip Morris and the somewhat questionably included Elektra Luxx. The Reg yearns for the greasy glory days of Harold & Kumar Go to White Castle.
Apple's lead is understandable. Love the company's products or hate them, there's no denying that they're associated in moviegoers' minds with the hip and stylish – and with the meteoric rise of the photogenic iPad, The Reg predicts that Apple kit will fare even better in 2011's Brandcameo Product Placement Awards.
And – just possibly – some enterprising scriptwriter is at this very moment shopping a high-concept treatment around Hollywood entitled "Woz 3D". The mind reels. ®
Sponsored: Minds Mastering Machines - Call for papers now open