Mio Navman V575 TV satnav and Freeview tuner
Watch telly when you're driving – seriously
Outside broadcast
You also get full text-to-speech support for street names, seven digit post code search, 12 months free speed camera location updates, A-1-2-3-4 road number enunciation and Google's Send-To-GPS. What you don't get is Bluetooth or voice command.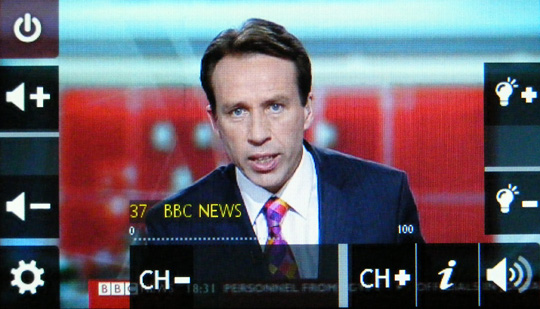 Making the news "...there's been traffic accident on the M60"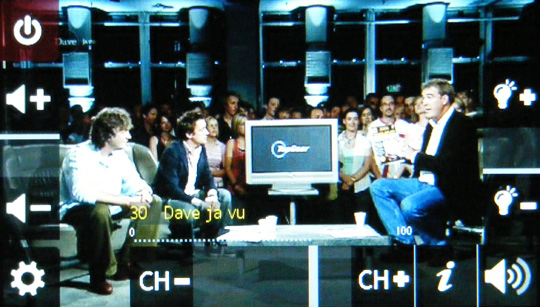 Drive time TV?

 In use routes are calculated quickly, GPS fix is near instantaneous, the menu structure is simple and on the road the system never leaves you in any doubt as to where you are or where you are supposed to be going. I've no complaints about the resistive touchscreen interface either or the clean, clutter-free TruMaps map design which is very easy on the eye.
If I had to pick holes it would be that the system doesn't present alternate route options, something I've grown use to with Google Navigation and CoPilot Live, you only get one installed voice which is a rather dower female affair and the keyboard is laid out ABCDEF not Qwerty.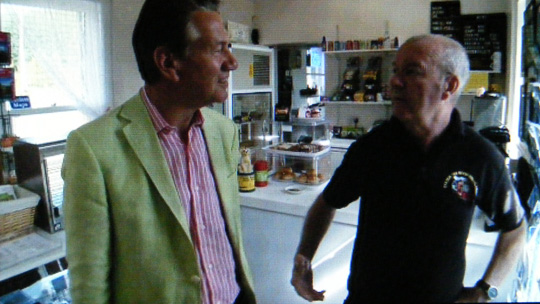 Travel programmes?
Telly reception in and around Manchester was pretty good after a quick scan pulled in 38 TV - but no radio - stations. The basic 7-day EPG is easy to navigate and the picture quality looks better than the screen resolution suggests. As well as a built-in telescopic aerial you get a 2m cable antenna with a sticky pad and two suction cups at the end giving you plenty of options in the quest for a good signal.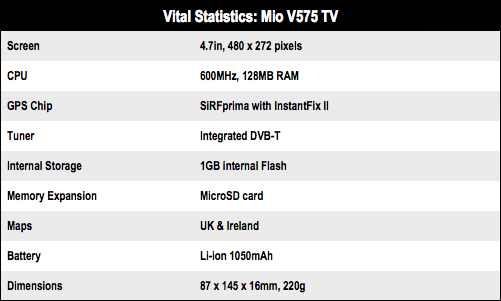 Sponsored: Minds Mastering Machines - Call for papers now open