Mio Navman V575 TV satnav and Freeview tuner
Watch telly when you're driving – seriously
Review Just because something can be done doesn't mean it should be – invading Iraq and putting Vanessa Feltz on TV are a couple of arguable examples that spring to mind. Fitting a TV to a satnav is possibly another.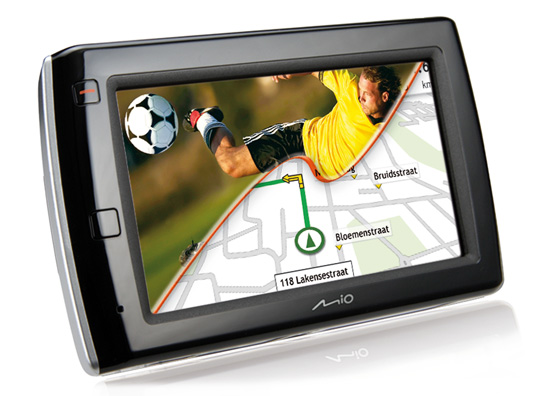 Mio's Navman V575 TV – licence fee not included
Given that a terrifyingly large number of drivers seem incapable of concentrating sufficiently on the road ahead with nothing more to distract them than a radio or mobile phone. Welcome to the brave new world heralded by Mio's V575 TV, a PND with built-in Freeview receiver.
Mio's pitch clearly is not that you should watch TV while driving, rather the idea is that the kids or the missus can use it when not required for navigation or the driver can watch it when not actually driving. Despite having a Freeview tuner stuffed inside it, the V575 still manages to be reasonably small and light. In fact, the only tell-tale that it works as a telly is the socket for a removable antenna on the right hand side.
The 4.7in 480 x 272 screen is reasonably crisp and colourful and gives little away in terms of acreage to the 5in screens of PNDs like the TomTom 1005 and Navigon 70. If screen size is an issue Mio also offers a 7in version with a resolution of 480 x 800 but at £220 it is significantly more expensive than the V575 on review that goes for £150.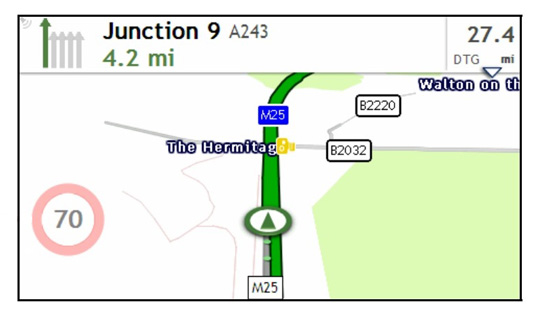 TruMaps simple layout works well on the road
The basic navigational features are much the same as those of the Mio Navman 470 I looked at last year, so you get TomTom's excellent IQ Routes journey planner, free TMC traffic data, excellent 3D lane and junction guidance and the LearnMe system that picks up on your route preferences and modifies its suggestions accordingly.
Sponsored: Minds Mastering Machines - Call for papers now open