Sepaton changes CEO
From Mike W to Mike T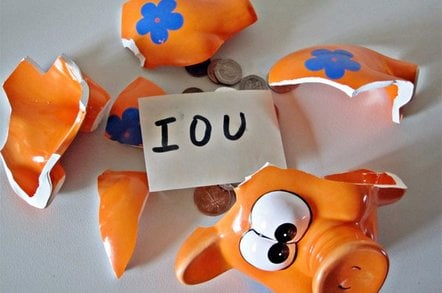 Sepaton's CEO and president Mike Worhach has stepped upstairs to vice chairman of the board and the Exec VP for sales and marketing, Mike Thompson, is the new CEO and president. Thompson joined Sepaton in August last year in what then looked like a step down the career ladder, but now looks like part of a set of choreographed steps over five months, with new executive blood flowing through Sepaton's veins.
Thompson had previously been CEO, president and board chairman at Egenera and, prior to that, was SVP for sales and marketing and a board member at Stratus Technologies, and he had a senior sales role at Tandem Computers before that - see what I mean about a career downgrade by joining Sepaton as a mere EVP?
Greg Mancusi-Ungaro became Sepaton's marketing VP on February 3, replacing Jay Kramer, and reporting to Thompson.
Tim Butchart joined Sepaton and became its VP and general manager for EMEA on December 15th last year, reporting to Thompson. Joe Forgione was appointed the SVP responsible for business development and product management in October last year. He has been a CEO at two previous companies, both of which were acquired. This looks like another career downgrade. Is there more to it than meets the eye?
Sepaton now needs a worldwide sales head. I expect its recruiters are licking their lips at another hefty fee coming their way.
The company's board is chaired by a venture capitalist, Erel Margalit, and he has a canned quote in the Thompson CEO appointment release: "Mike has proven experience leading growth companies, plus the drive to take SEPATON to the next level -- from an exciting emerging growth company to a leader in the secondary storage space."
We can put these exec moves into the context of Sepaton's VC backers having seen the company miss the deduplication acquisition boat, exemplified by EMC buying Data Domain, Dell buying Ocarina, IBM buying Diligent and, bad news this for Sepaton, its OEM, HP, developing an in-house StoreOnce deduplication product.
The funding VCs can have little realistic expectation of a Sepaton acquisition by an established mainstream storage company, especially not with Xiotech and BlueArc OEM'ing Permabit's Albireo technology and Oracle having its own deduping ZFS filesystem. (Still, Forgione might pull an acquisition rabbit out of the hat, if that is a hat he is actually wearing, if you see what I mean.)
That effectively means the company has to sell products to grow and that could well lie behind the appointment of Thompson as a sales and marketing-skilled CEO and the other new exec appointments.
Fortunately Sepaton has a high-performing deduping virtual tape library product with its S2100-ES2 product range. Chief operating officer Fidelma Russo has to keep product development steaming ahead and 2011 has already seen support for 64-bit dedupe, Symantec's OST and 8Gbit/s Fibre Channel. Still to come are the ES2 software available as a virtual machine and support for 10Gbit/E, FCoE, NFS and iSCSI access, and Write Once Read Many (WORM) capability.
The company is saying it has excellent Tivoli Storage Manager support, and we can see Sepaton's strategy is to provide excellent high-end storage resources for enterprise's backed-up data and sell the hell out of them before any competitors strengthen their hot deduping boxes - meaning Data Domain primarily - and step onto Sepaton's turf, spoiling the company's IPO chances. ®
Sponsored: Minds Mastering Machines - Call for papers now open