Sony shows telly-centric memory card reader
Stick it up your Bravia
You'd have thought it would be easier to build memory card slots in, but Sony has chosen instead to offer a USB adaptor to allow you to view content on SD cards on your Bravia telly.
The reader is the MRW-F3, and it's supports SD, SDHC and SDXC cards, and Sony's own Memory Stick Pro Duo and Pro-HG Duo formats.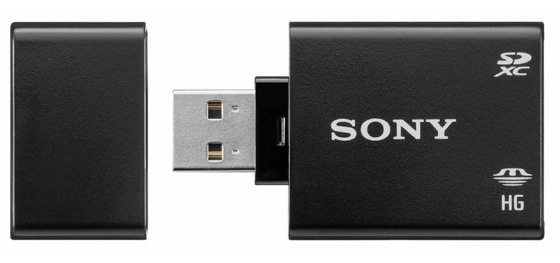 Plug it in to your telly, and it'll play any content on the inserted card - provided, of course, it supports the file format and codec.
There's no word yet on how much the MRW-F3 costs, but it's likely to be more expensive than any a no-name adaptor which will probably work just as well. ®