The Doctor Who Experience
The Greatest Show in the Galaxy?
Carnival of Monsters
As with so many attractions, the show starts with a queue – during which you can stand in front of a backdrop of Vincent Van Gogh's room for a photo, which will cost you a tenner to collect later. The Experience proper begins with a film, which is essentially a long sequence of clips from Matt Smith's adventures as the Doctor, before you're ushered into the "walkthrough experience".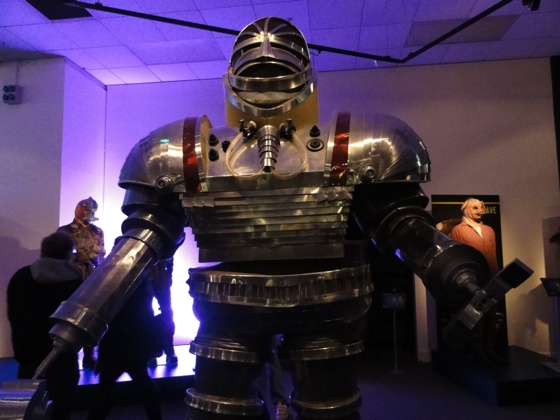 Put the Kettlewell on
This is the meat of the new show – and presumably the part to which the request that test pilots don't reveal secrets most applies. Suffice it to say, it includes plenty of messages from the Doctor, trapped inside a Pandorica, a replica Tardis control room that you're "taught to fly" and some 3D video.
The idea is that you're helping to reunite the Doctor with the Tardis; there are some impressive effects and some that are slightly less so – though it wasn't clear quite how much was still waiting to be tweaked, and overall there was a feeling of being shepherded briskly from one stage to the next, without much time to dawdle.
Overall, the walk through section was probably a maximum of 20 minutes. I'd have preferred more time, in smaller groups, but I guess catering for the kids and their attention spans are the limiting factors.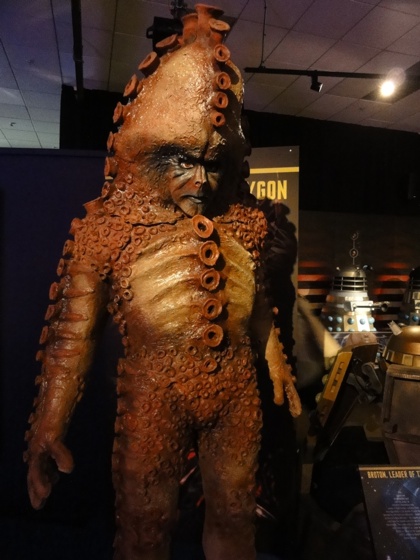 Let Zygons be Zygons
Once you've done the walkthrough, you find yourself in a fairly standard static exhibition. There are some interactive parts, though if you can get to them past the children, you'll be a lot luckier than I was. Access to the "screening room" was tantalisingly blocked by the Face of Boe - I could just make out what looked like an Ood in the gloom, and hopefully there'll be a lot more to see in there when the show opens.
Sponsored: Minds Mastering Machines - Call for papers now open