The Doctor Who Experience
The Greatest Show in the Galaxy?
Day of the Daleks
A little incongruous was the view looking up, at Olympia's grid of ceiling tiles and fixtures. children probably won't notice, but it made the exhibition feel a tad temporary to me.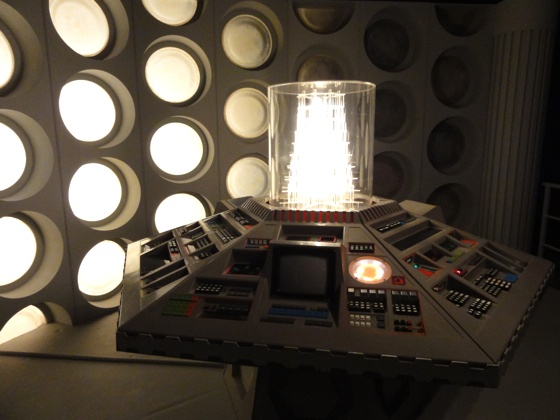 Console-ation prize
Meanwhile, kids can learn to walk like a Cyberman, or remix the theme tune, and there's another photo opportunity offering green screen effects, as well as a collection of artefacts and displays with information about the evolution of two of the show's longest standing foes, Cybermen and Daleks.
There are two Tardis control rooms to see, along with some other monsters – but with a couple of exceptions, the focus is squarely on new-era creatures.
One of the things that longer-term Who fans will probably be disappointed with is the comparative lack of detail about the show's past. Sure, there's every Sonic Screwdriver ever used, but ultimately, the chief representation of each previous Doctor amounts to a costume with a short descriptive notice.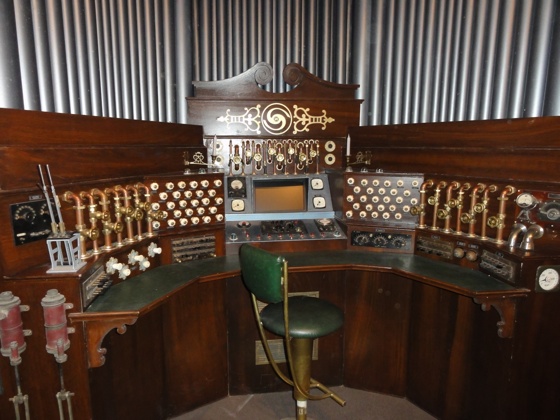 Matt Smith played with this massive organ in the Christmas special
Of course, many of the kids will be quite happy with material from recent series – the squeals of delight when they recognised K9 and Sarah-Jane warmed even my cynical old heart – but what of Jo Grant? Or the 1970s Unit? Or clips from some of the classic stories like Genesis of the Daleks?
Sponsored: Minds Mastering Machines - Call for papers now open