The Doctor Who Experience
The Greatest Show in the Galaxy?
Review Since the revival of Doctor Who almost six years ago, the BBC's marketing machinery has been in full flow, with the programme spawning action figures, DVD box sets, plenty of other merchandise, alongside Proms concerts and exhibitions.

I remember my first Doctor Who exhibition, at Longleat in the 1970s, where there was a Tardis control room, and a few other - slightly tatty - exhibits which, as a child who only got to see the show in colour by visiting friends, I found thrilling. With hindsight, though, it was pretty staid.
Today, for a programme that is coming up to having a half-century of history, there's a lot of potential material for an exhibition. You could probably fill a whole museum if you wanted. In fact, the existing exhibitions around the UK are being wound down, and replaced with the Doctor Who Experience, opening this month at London's Olympia 2, before a planned transfer to Cardiff in 2012.
I was lucky enough to have a ticket to a recent test pilot day. It's worth stressing that, as certain aspects of the Experience weren't finished, and it's possible others may be tweaked or improved, based on feedback from the testers.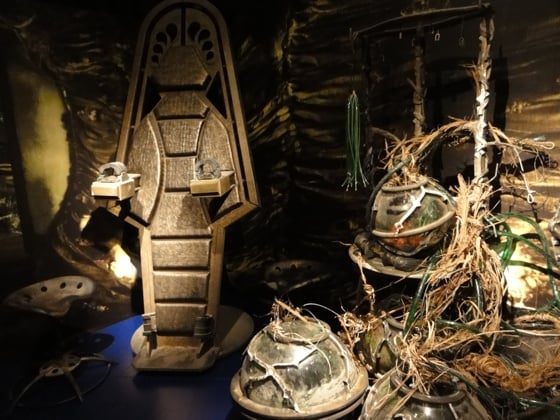 The Waiting Zone
That said, with only ten days between test pilot and public opening - which takes place on Saturday, 20 February - it's unlikely there's much more to come. An intriguing sign at the start of the exhibition urges visitors to set their phones to silent and to turned Wi-Fi on. This will apparently provide extra interactivity together with discount vouchers for the gift shop – through which you naturally have to exit – but unfortunately wasn't working when I was there.
Sponsored: Minds Mastering Machines - Call for papers now open