Image processing
To avoid placing the EOS 60D in direct competition with its bigger brother, the EOS 7D, Canon chose not to upgrade it to a dual processor and retained the EOS 50D's DIGIC4 chip. Given the increased sensors resolution the processor is working harder and it shows with continuous shooting speed dropping by 1fps to at 5.3fps. Yet overall, the camera's performance is still good with fast start-up, image processing and file writing times.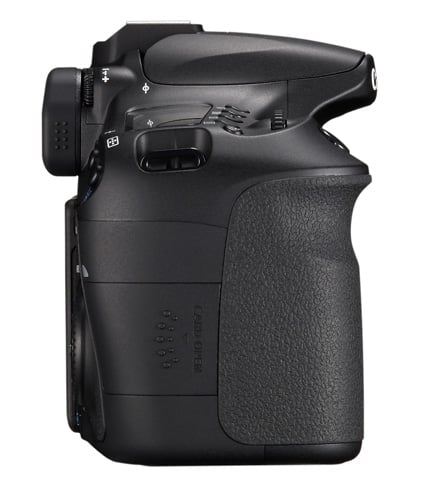 Powered by a single Digic 4 processor, continuous shooting is slower, but it's still no slouch
The EOS 60D uses a 9-point all cross-type sensors AF system, which in all but the fastest moving subject works swiftly and accurately. In Live View though, its use is more limited. You have two options at your disposal: contrast-detect system, typically found in compact cameras, which is not very fast and a bit erratic, or the DSLR-like phase-detect one. This mode is much faster, but blacks out the screen while focusing as it needs the camera to flip down the mirror.
White Balance performance is excellent, producing accurate colour reproduction in virtually any lighting condition. Aside from the Auto mode, there are 6 available presets: Daylight, Shade, Cloudy, Tungsten, White Fluorescent, Flash. There are also options for WB bracketing and WB Shift, to lets you manually adjust the balance toward more or less green, magenta, blue or amber.
The EOS 60D upgrades the previous model's metering system to the 63-zone iFLC (intelligent Focus, Colour and Luminance) found in the EOS 7D, which uses colour as well as lighting for determining exposure. The system is calibrated rather differently than in the 7D though because it needs to factor in information carried by the focusing sensors and the EOS 60D has 10 fewer sensors than its bigger brother. Nevertheless, exposure with the EOS 60D is pretty much spot-on and manual adjustments are rarely needed.
I was surprised by the image quality of this camera, especially in light of the extra pixels squeezed onto the sensor. The picture results are outstanding for this class of camera, with rich colour reproduction, smooth tonal gradation and impressive low-light performance. The 60D has a native ISO range of between 100-6400, extendable to 12800.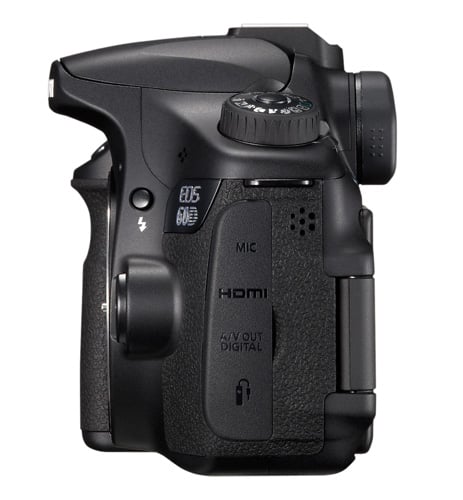 Images turned out to be well-exposed, rarely requiring manual tweaks
There is virtually no visible noise at all speeds up to 800 ISO. From 1600 ISO onward noise starts to appear, especially in the shadows, and details start being softened by the powerful noise reduction software. But even at the highest ISO settings images are still very usable and there is still quite a nice level of detail, if a little spoiled by chromatic noise.
COMMENTS
Re: While I enjoy camera-porn...
You might have noticed the number of mid-level DSLRs in the hands of all kinds of people out at events. I'd have expected this (or perhaps even the next step up) to be right up the alley of the typical Reg reader, but then I'm no market researcher.
My 2p
"decided against a simple upgrade of the previous model, the EOS 50D"
Indeed, it is a down-grade if you want to compare it to the 50D.
"replacement of the dual function buttons with single function buttons "
Yes, so you now have to wade through menus to change settings that you used to be able to change by pressing a button and rotating a wheel.
"upgrading from the EOS 50D"
To do that, you would buy a 7D or a 5DII from Canon's range. The 60D is not a step up.
(Owner of 450D, 50D, 7D and have used 60D)
Check out the Pentax K5
It has weather sealing, a magnesium body, and in body lens stabilisation for every lens added including those made 30 years ago.
The Pentax has 7.7fps and much the same metering/focus points with better high iso image quality.
The only thing the Canon has over it is slightly higher mp (16 vs 18) a swivel LCD and full manual video control, but video is of minor importance to me. I bought my camera for pictures not video.
Thanks, Canon!
I bought a 40D a few years ago after the 50D came out - while the 50D was a little bit better, the 40D was heavly discounted. The 60D doesn't make me feel like I need to upgrade. Canon just saved me alot of money.
Sounds all very whizzy but....
I would save the money and spend it on Lenses instead, I have a 400d and a 50d. The 50d body makes the 400d feel like a fisher price camera and it was well worth the money.
I think that it says something that they have compromised professional requirements (fps) for consumer requirements (in camera effects) and as such will not be upgrading. I was hoping that the full frame sensors such as the 5d Mk II would be starting to filter down into the lower cameras but hey ho.
Personally, though no one looking to buy a camera is going to listen, if I were in the market for a DSLR I would buy an older model and instead spend a bucket load on courses and days out to take pictures.