National Audit Office: Open data the key to 'big society'
Citizens shouldn't have to ask for data, it is govt's duty to publish it ...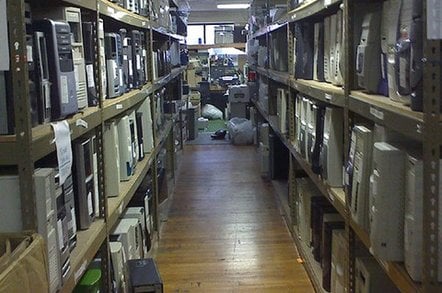 Parliament's finance watchdog has said that stronger information strategies and more transparent government data will be key to the 'big society' agenda.
The delivery of public services by charities, voluntary groups and social enterprises will require a "step change" from earlier attempts to open up government, such as the Freedom of Information Act, according to the National Audit Office (NAO).
In a report titled "Information and Communications Technology in Government, Landscape Review", the watchdog says that a duty will be placed on all levels of government to publish data.
As a result, new demands will be placed on existing ICT systems across government. These systems will be required to provide access to data at low cost using common data standards; a system of identity assurance that can be used by government's partners; information security where necessary; assurance about data quality; and the timely release of data.
"Implementing big society initiatives will create new challenges for government ICT to open up access to information and enable central and local government systems to talk to each other and civil society," says the report.
The report also says that business systems, ranging from simple database applications to large transactional systems, are central to public service delivery, but they have presented problems in terms of value for money.
Government has difficulty in establishing robust management information about ICT across government, particularly with total spending on ICT or overall business performance, according to the NAO. This has limited the Cabinet Office's ability to develop convincing cases for complying with cross-government initiatives and undermined its ability to effect change.
The transformation of online services has also been limited, it argues, adding that the Tell Us Once programme, launched in 2007, as a single notification of births and deaths, is only in pilot stage and a single notification of a change of address only started within the last year.
Government websites are criticised for not offering a user experience on a par with the private sector. The report warns that the expectation gap will widen as the government fails to keep pace with technology developments.
But the NAO also recognises that in many areas the private sector also finds it hard to keep pace with the new skills, new technologies and new ways of working that make companies competitive.
In its comments about the Efficiency and Reform Group, formed in June 2010, the NAO says it is too early to evaluate most of its initiatives. The most recent information is the government expects to save £3bn in 2010-11 as a direct result of the group's actions, and that savings of £1bn have already been achieved.
The NAO predicts ICT spending to be lower in 2010-11 than in previous years, and says that accurate figures will be available later in 2011.
It explains that is it difficult to evaluate the effect of ICT spending restrictions on government operations, for example, where projects to deliver business transformation have been delayed or cancelled. However, it states that many of the projects that have been cancelled had limited business value or were found to be likely to fail.
The document also estimates that 65 per cent of government ICT is now outsourced to private companies.
Amyas Morse, head of the NAO, said: "Government is knowledge intensive. Effective information and sound ICT strategies go hand in hand. We will take a strong interest in future in how government is making the most of ICT to secure efficiencies and make possible new ways of delivering public services.
"At the same time, we will be looking at the steps being taken by government to rationalise its ICT, to achieve short-term cost savings."
This article was originally published at Guardian Government Computing.
Guardian Government Computing is a business division of Guardian Professional, and covers the latest news and analysis of public sector technology. To register, email james.longhurst@guardian.co.uk at Guardian Government Computing.
Sponsored: Minds Mastering Machines - Call for papers now open