The cloud and the channel
Part 2: What cloud providers want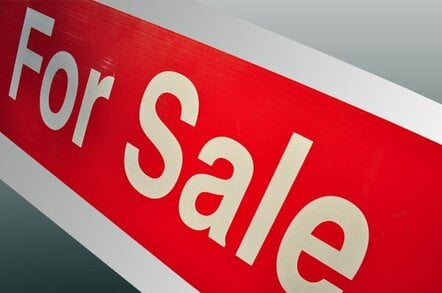 After Part 1 was published last week, someone asked "how many of these companies will still be around two years from now?"
I can't answer for the companies now describing themselves as "cloud providers" in Australia, but I would expect in two years, there will be more providers, not fewer. That's the nature of a boom: we're only at the beginning. A flood of new providers is going to enter the market.
My experience is that it's likely to take three years for the market to start shaking itself out, at which point there will be a rush to the exits (leaving both channel partners and customers with either lost or stranded data). Only time will tell.
Last week, we looked at how channel organizations might try and sort out the wheat from the chaff in the coming explosion of cloud providers. This week, I'd like to spend some time looking at the question from the other end, and ask what serious cloud providers look for in their channels.
The problem facing the channel (as reported yesterday) is the loss of many traditional revenue streams – both the up-front sale of software and the longer-term maintenance/upgrade income. Dimension Data's Brian Walshe says channels have to look for ways to move from "project-based" businesses to annuity businesses.
It's easy to say, but difficult to do: Walshe noted that from the outside, cloud offerings will be hard to differentiate. "The cloud isn't quite one-size-fits-all, but it's close".
What channel do I want?
Darren Covington of Bitcloud says cloud providers will be looking at how the channel is segmented, and which segments suit their business.
"Are you looking for an influence channel, or do you want them to have a value-add to offer?
"We see ourselves as a value-added service to ISVs (independent software vendors), so they can stay in a competitive position. So we will partner with the ISV channel, either offering them infrastructure-as-a-service (IaaS)" – on which a local software vendor could host its cloud software – "or we might be a reseller of their software through our facilities".
One attraction of this model is that there's a host of small software developers out there, many of them very comfortable in their chosen specialty or vertical market, who lack either the investment funds or the expertise to build the infrastructure they need to join the software-as-a-service (SaaS) world.
Ninefold, launched this month as an arm's-length subsidiary of Macquarie Telecom, sees a similar demographic: one of its target markets is the Web-centric development startup.
After all, as the cloud grows in popularity, it's reasonable to expect that more software companies will skip shipping packages entirely, instead launching as a cloud service from day one.
The beauty contest
Chy Chauwiwat of VirtualOffis said there are a number of hurdles a company like his will want to be jumped by potential systems integrator partners:
Division of roles – who is responsible for what activities in the partnership? Who handles front-line support, and how can issues be escalated across organisations without turning into finger-pointing exercises? Margin expectations – With margins already under pressure, VARs and SIs looking to partner with cloud providers have to offer enough value that it justifies the cloud service provider sacrificing some of its own margin. What's on offer from the partner – Someone offering "isolated" applications isn't as attractive as someone who can offer more integrated solutions.
One problem Chauwiwat identifies is that it's going to be difficult for local SIs, VARs and ISVs to get the pricing to work. Price expectations, he said, are being set by the "biggest players in the market".
"A spreadsheet in the cloud might be great for the home user, but it's no use to a bank," he said.
The problem is that if business customers set their price expectations against the very low benchmarks set by companies like Google, Microsoft and Amazon, they will shy away from more expensive services, even if they're better-suited to business requirements.
Share the risk
Both Covington and Chuawiwat say downstream partners will be more attractive to infrastructure hosts if they're willing to work on a "shared risk" model.
"Cloud providers should be willing to offer trials for their systems integrators," Chuawiwat said, while on the other hand, the SIs need to demonstrate their understanding of both their own technology and that of the cloud environment that's hosting it.
NEC's Peter Neatnica says his experience of selling cloud-based IP-PBX offerings demonstrates the need for partners to have a strong technical grasp of what they're doing.
"You're removing the hardware or the appliance from the customer site, but you still have to understand what you're selling."
NEC looks for partners that are willing to go the company's training program, he said. The "cloud sell" might look like a simple "tick the boxes" exercise, but the customer is still going to make impatient phone calls when something goes wrong – and the channel partner who made the sale will be expected to know what's happening.
It's natural enough: support is an expensive exercise, so companies that host the cloud environment, whether in an IaaS or SaaS model, will hope that their channel partners can resolve issues without help.
Neatnica notes that anybody looking to "channel the cloud" needs to learn about the network that sits between customer and infrastructure.
"It underpins the whole user experience. If a customer is using a cloud PBX, and the voice gets choppy because the network isn't configured properly, they will lose interest in the other cloud applications they could have." ®
Sponsored: Minds Mastering Machines - Call for papers now open