Dissenting Nokia shareholders stop throwing toys from pram
Elopocalypse: Day Five
The anonymous Nokia investors who boldly launched a "Plan B" for the company are giving up after just 48 hours.
The group called for the dismissal of CEO Stephen Elop and outlined an alternative strategy based on high-margin, Nokia-developed platforms. But despite gathering thousands of supportive Tweets (1,585) and Facebook "likes" (4,848), they say they realise that institutional investors aren't going to change course.
Well, duh.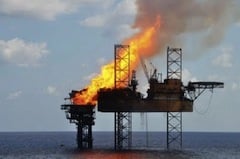 It's the institutional investors who demanded radical change at Nokia, and now they've got it. They can weather a few Tweets.
The Plan Bees also noticed, belatedly, that by the time the Nokia AGM – the traditional stage for futile token gestures shareholder activism – rolls round on 3 May, most of the engineers capable of carrying out their programme will have left.
"We also realised that by the time our Plan B would kick in, most remaining software talent in Nokia would have already left the company, so it would be really an uphill battle to pick up things from there," they note. ®
Sponsored: RAID: End of an era?