HTC shuns Honeycomb for Android tablet debut
Gingerbread instead
Smartphone maker HTC's upcoming Android tablet, Flyer, will run the Gingerbread version of the operating system, not the tablet-centric Honeycomb.
Flyer was launched yesterday at Mobile World Congress (MWC). At the time, HTC didn't say which version of Android the 7in tablet would use, stressing instead that it will be overlaying its Sense UI on the device.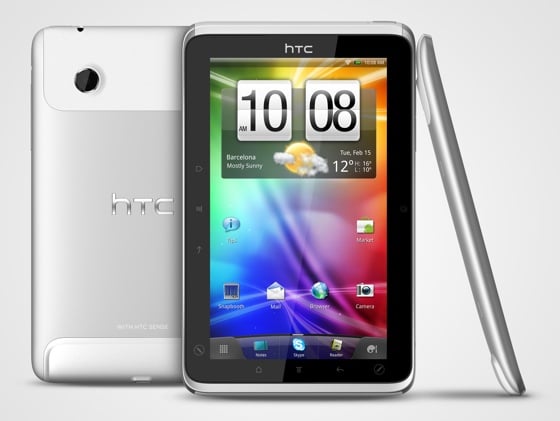 HTC's Flyer: smartphone or tablet?
Today, UK network operator Three announced it will be offering Flyer and revealed that the device runs Android 2.3 Gingerbread.
Yesterday, it emerged that Toshiba's Folio 100 tablet, yanked from the market due to problems with its implementation of Adobe Flash but set to go back on sale in March, will run Android 2.2 Froyo and not be upgradeable to Honeycomb.
It's increasingly looking as if Honeycomb tablets will be pitched as premium offerings - with a price to match - while Froyo- and Gingerbread-based tablets fill out the 'budget' end of the market. ®
Sponsored: RAID: End of an era?