The case for DV
For some it's a 'lightbulb moment'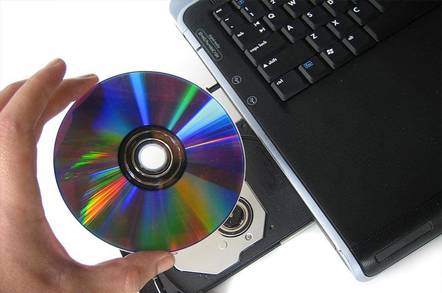 Desktop virtualisation Ever since the PC landed on desktops in the early 80s, it has been a mixed blessing for IT administrators. On the one hand it has empowered employees, but on the other hardware refreshes, maintenance and support have entailed high capital and operational expenditure.
Most organisations are virtualising the desktop to regain some of the efficiencies of the mainframe era while retaining the productivity of the desktop environment. The really smart ones are using these virtualisation projects to rein in management costs and improve the efficiency of their desktop estate too.
Cost was the key driver for Kingston University's desktop virtualisation programme, says technical analyst Dan Bolton. The university embarked on its virtualisation project when it upgraded to Windows 7. It had 7,000 PCs, including 1,000 dual-booting Macs, and found that 70 per cent of those machines would be capable of running Windows 7. Replacing the rest would cost £450-£550 per desktop.
Bolton describes a "lightbulb moment" when the team realised that many users would be using only a few basic applications. Instead of buying them two cores of processing power and lots of RAM, it could simply allocate 512Mb of memory and put them on a shared system.
"We can get a lot more users on the same system that way and it saves costs. It's all about targeted delivery," says Bolton. "We did a rough calculation and just in hardware costs, we found a 74 per cent reduction."
Agility is another key advantage of desktop virtualisation services, says Rajendra Deshpande, chief technology officer of business process outsourcing firm Intelenet. "Speed of rollout is improved, hence user migration is easy," he says. "This is important when business demands dynamic and swift change."
Virtualisation also empowers staff to work from any location securely, as long as an internet connection is available. And it means that IT administrators no longer have the headache of managing laptops in the field.
This flexibility was a consideration for Kingston University. "We had a lot of bums but not enough seats, so allocation of computing space and open-access areas was important," says Bolton. "We needed to allow for non-managed devices off-site. Desktop virtualisation isthe perfect approach."
Security is also a key attraction. "With desktop virtualisation, you separate the process from the hardware that it's running on," says Richard Blanford, managing director of infrastructure integrator Fordway. "You can also centrally control and manage your security policies in that kind of environment."
Chris Knowles, head of solutions at Dimension Data, adds that not just the operating system and applications are more secure but information is too. It is impossible to steal data from an endpoint device if it simply isn't there.
"Data never leaves the data centre, so it can't be accidentally left somewhere," he says. "That means you no longer need costly and complex disk encryption." However, for this advantage to be properly realised, administrators may have to set up policies that stop files being copied to a local desktop.
Security measures don't end at malware prevention and protection against data theft; business continuity is a related concern. Disaster recovery has until now involved a backup in the event of a physical disruption. A fried desktop has meant either a wait while a new one was imaged or an expensive hot site with standby machines ready and waiting.
These days, as companies adopt follow-the-sun IT support practices, business continuity is baked directly into everyday operations. Virtualisation is a lynchpin technology here.
If desktop images are stored in a private cloud and replicated to different sites, this eliminates the need for desktop recovery. If disaster strikes in one datacentre, desktop users need never notice.
What is the logical conclusion for companies mulling the benefits of desktop virtualisation? Maybe it opens up the possibility of not provisioning your desktops at all.
"I love the idea of people thinking 'How can I get out of the desktop delivery business altogether?'" says Mark Bowker, analyst at Enterprise Strategy Group.
Desktop virtualisation allows companies if they want to outsource the whole affair entirely to a third party. Perhaps that might be the ultimate business driver for IT departments. But success obviously depends on good planning and a solid strategy. Get those wrong and you can soon see the benefits you dreamed of turn into nightmares. Get it right and you could award yourself a desktop guru gold star.
We'll be talking about the challenges and pitfalls of desktop virtualisation in subsequent articles. ®
Sponsored: Minds Mastering Machines - Call for papers now open