Samsung updates Galaxy S with two-core chip
Bada gets NFC support too
MWC 2011 Samsung's Mobile World Congress announcements don't stop with the 10in Galaxy Tab: it's unwrapped new Galaxy S and Bada-based smartphones too - the latter with tech flavour of the month near-field comms.
The Galaxy S II, first - it's an Android 2.3 Gingerbread phone based around a 4.3in, 480 x 800 OLED touchscreen and a 1GHz dual-core CPU - the XMM6260, to be precise, from Infineon.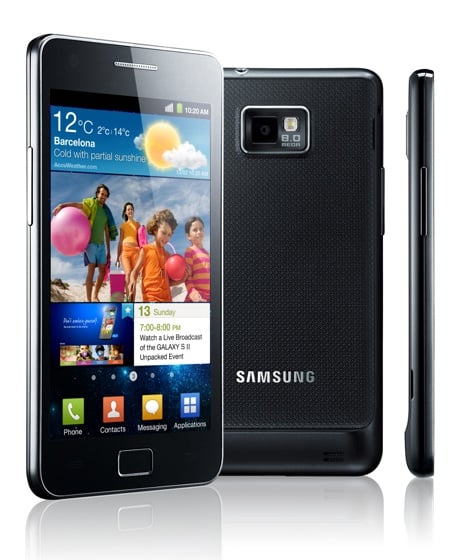 Samsung's Galaxy S II
That will put it up against LG's Optimus 2x, the first dual-core smartphone to be announced and due here next month.
There's an 8Mp camera on the back and a 2Mp video-call sensor on the front of the phone.
Wireless connectivity runs to 2.4GHz and 5GHz 802.11n Wi-Fi, Bluetooth 3.0 and quad-band HSPA 3G.
Samsung's storage claims are odd: it suggests the phone has 8GB of Ram, plus a choice of 16GB or 32GB of Flash, either of which can be augmented with Micro SD cards of up to 32GB capacity.
The S II - aka GT-I9100 - sits Samsung's TouchWiz II UI on top of Android's own, and adds the company's Readers, Games and Music "hubs" - Samsung's answer to iTunes.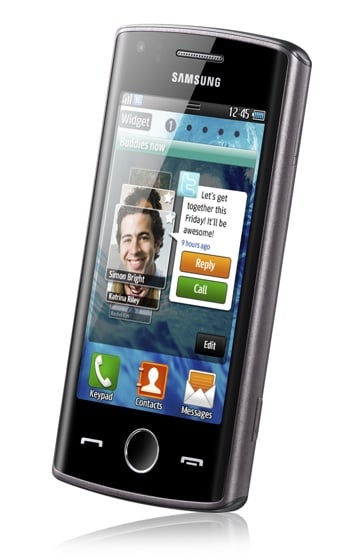 Wave 578
The new Bada offerings is the Wave 578, a more budget-end smartphone with dual-band HSPA 3G, a 3.2Mp camera and a 3.2in, 240 x 432 LCD. It too has Bluetooth 3.0, but its 802.11n support only extends to the 2.4GHz band. There's no on-board storage unless you slot in a Micro SD card.
The Wave 578 will be available in May, Samsung said, but was less forthcoming about the S II's availability. ®
COMMENTS
Niiice. Slightly inaccurate article, tho'.
I'm loving the looks of this phone!
Just to clear-up this article's inaccuracies, that Infineon part is a baseband processor, not an application SoC. See anandtech: http://www.anandtech.com/show/4177/samsungs-galaxy-s-ii-preliminary-performance-mali400-benchmarked/1 for a likely description of the actual processor this phone uses (was Samsung Orion, now called Exynos). Anand also takes the early phone sample for a benchmark spin.
Off topic
From the screenshot - since when is 12'C cold??? It's bloody tropical! And sunshine - remind me what that used to look like again?
Pah, humbug...