Motorola confirms Xoom tablet is Blighty-bound
Just don't ask how much it'll cost
MWC 2011 Motorola will be bringing its 10.1in Android tablet, Xoom, to Europe, the company confirmed at Mobile World Congress today.
The large slate, with its 1280 x 800 display, 1GHz dual-core processor 5Mp video camera, 2Mp webcam will come complete with the tablet-centric Android 3.0 Honeycomb operating system.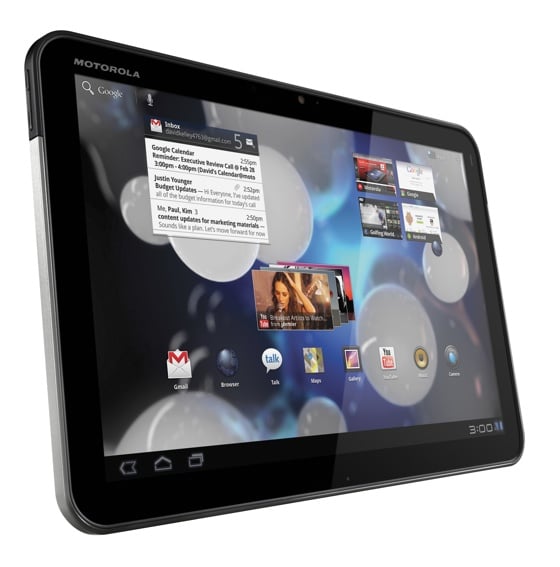 Launched at this past January's Consumer Electronics Show (CES), the Xoom was touted as a 4G device, but over here it'll be released in HSPA 3G and Wi-Fi-only versions.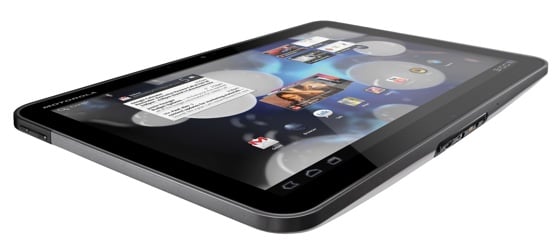 Motorola will release the Xoom over here at some point Q2, the vague release schedule undoubtedly being governed by the demands of the US roll-out. The company didn't even go as far as to name a ballpark price for the tablet. ®
COMMENTS
@ Paul Brain
Yeah I like your thinking!! My daughter had better start behaving herself real quick.....
Moto = Release and abandon
They will release this, then promise Android updates, and keep you waiting for months if not years for them - all this while no-doubt requiring signed ROMs so that other can't support them themselves.
This product will be great for about 6 moths, then you'll get left behind as new version after new version of Android is released, and Moto sit with their thumbs up their arses counting their money.
Won't touch another Moto Android product ever again until they remove the signed bootloaders.
Lying lazy bastards
Wifi only
Then I'm buying one. Don't need 3G or 4G hardware when I can tether from the phone. Can't wait for this to be released, Then again I'm also excited about the iPad2, I could sell one of the children to Madonna and have the best of both worlds.
Will it also require a data plan?
Reports from the US say this will need a 1 month data plan from the network so they can activate the wifi option. Yes, you read that right.
http://arstechnica.com/gadgets/news/2011/02/more-xoom-details-revealed-800-february-24-launch-data-plan-required.ars
Interesting
I assume with Jobs punting the new iPad this encouraged Motorola to get their fingers out and give Europe some tasty tech? Wonder what the price will be? If it beats the cost of an iPad I might have new item on my 2011 Christmas list!