Geeky gifts for Valentine's Day
Ten ways to say I <3 U
Suck UK Mixtape USB Stick

Arguably when it comes to expressing one's romantic feelings in the form of a gift, a mixtape usually does the trick.
However you're going to look pretty silly turning up on a date with an old TDK cassette, unless of course, you've a girlfriend like mine, who is stuck in a 1980s time warp, refusing to let go of her creaky outdated tech.
Fear not modern meanderers, for the Mixtape USB Stick is the solution you seek. It may have the look of an old school cassette tape, but opens up to reveal a 1GB USB stick tucked neatly inside. Needless to say, you fill it up with romantic music and accompany it by listing the tracks in dodgy handwriting all over the box. Retro baby.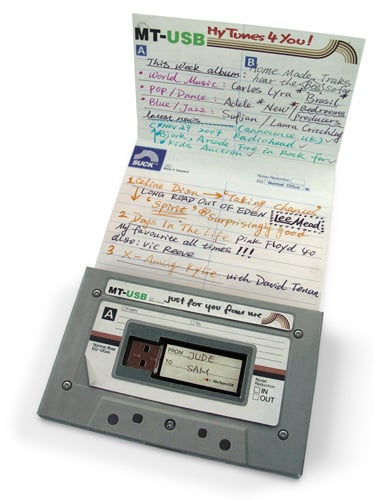 Price £20
More Info Suck UK
Viewsonic 3DPF8

With the popularity of 3D photography growing by the day, the cost of the technology is dropping rapidly. That means novelty items such as 3D photo frames are becoming more and more affordable. Of course, they're no use without a 3D camera, but if you already own one, or are thinking of splashing out on a Nintendo 3DS when they launch in March, perhaps investing in a suitable photo frame is a good idea.
The Viewsonic 3DPF8 is one such option and comes with an 8in LED backlit LCD display. The device handles both 3D images and 720p video, as well as MP3 playback. It doesn't require any special glasses and, if you shop around, can be picked up for about £100. Wowzers. ®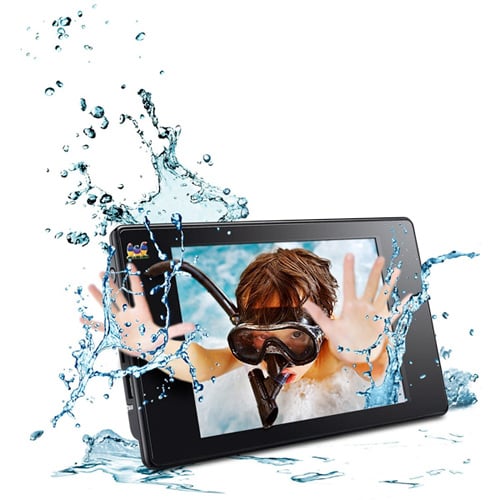 Price £100
More Info Viewsonic
Sponsored: Minds Mastering Machines - Call for papers now open