Philips Ambilight 46PFL9705H

This option isn't for the shallow pocketed, but if you have the funds, a new television is always going to impress a date. Plus it brings greater incentive to spend the night on the sofa, saving money you'd have otherwise spent on caviar, oysters or something impractical that she really wanted.
The Philips Ambilight 46PFL9705H sets the mood perfectly for any home cinema viewing. LED backlighting helps to define the image quality and adds an extra dimension to any flick. Speaking of which, the 46PFL9705H is a 3DTV too, so if you're willing to sit through a film with a pair of over sized Joe 90's on, then this could be the experience you're looking for.
A super scary horror flick in 3D with Ambilight technology should have her cuddled up to you in no time. Alternatively, it may even keep you awake through a Hugh Grant film, should such drivel be forced upon you.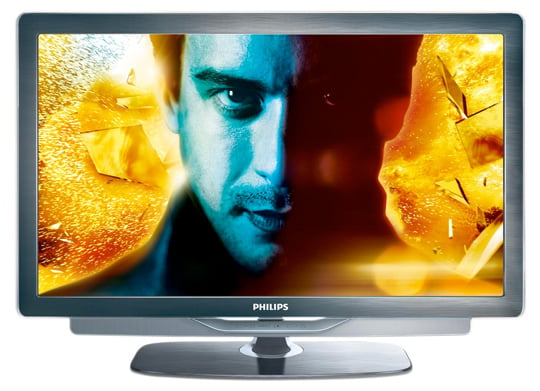 Price £2100
More Info Philips
Polaroid 300

How about you pick up a red Polaroid 300 camera for your loved one to make the date even more memorable? After all, Valentine's Day is certainly about clicking with the right person.
The Polaroid 300, a nostalgic reminder of an 1980s childhood, holds 10 frames at a time and will run on AA batteries. Old school.
Although you'll have to use a scanner to upload the snaps to Facecrack, the night is bound to be one to remember, whether you like it or not. Bring one of these along on your date and perhaps a relationship will develop instantly, just like all Polaroid photographs you take.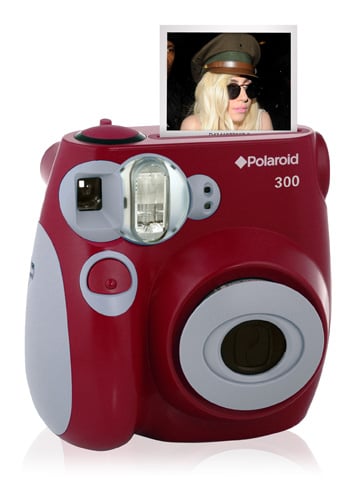 Price £80 (Camera), £13 (Film, 10 sheets)
More Info Firebox
COMMENTS
How about...
...abandoning the consumerist tat shop and other Feb 14th specific wanky shit and concentrating on oooh, I dunno... the relationship? You know, taking time out for each other. Its love baby!
The most important thing I share with my g/f is *time* and she feels the same way. We can and do treat each other, but its about *us* and not throwing material goods at each other as a bad proxy for showing some genuine affection and caring (all year round).
not a good choice
Wildfire+angry birds= frustration
Exactly
I read this and immediately thought that it showed a shocking ignorance on the part of the writer. AIDS is far from trivial and certainly not something to joke about.
I would have expected better of The Register.
Hang on....
I thought <3 meant "I fart in your general direction'
This explains a lot.
Really??...
Are you seriously expecting someone might get a 2100 quid Panasonic TV for Valentines day?! Who the hell are you guys going out with? Rihanna/Beyoncé?!