iDuck floating wireless speaker

There's nothing quite like a romantic bath to set the mood for a night of steamy passion. Shakespeare once suggested music was the food of love. So to get the play on, perhaps you should invest in a floating speaker set to pump out the love ballads while you pump out loving gestures. You get the idea, I'm sure.
This little rubber ducky can bob alongside you both while you bob along to the rhythm of love. It comes with a cute egg shaped transmitter that has a 10m range and the added bonus of an FM radio. Quackers.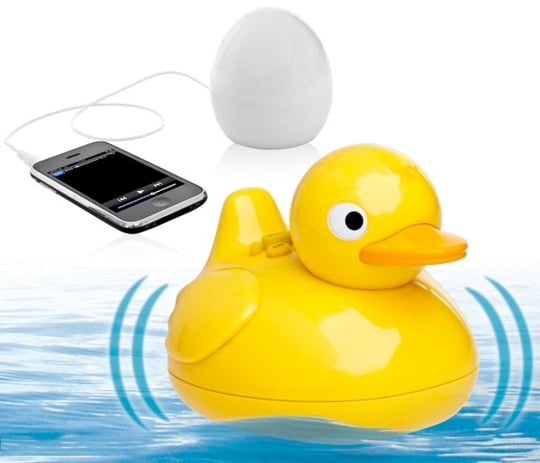 Price £25
More Info I Want One Of Those
Kandela Enchanted Candle

Add some magic and a touch of silliness to your evening with the Enchanted Candle - an electronic light from the same company that created the Kymera Wand Remote.
The candle features a remote-controlled LED, which can be switched on and off with a wave of the supplied wand. It can also be blown out like a real candle and has a one hour sleep timer, should you wish to doze off with it on.
Why not buy more than one and scatter them throughout the room? Then, when your partner enters, wave the wand and light them up simultaneously. Hopefully, it'll be more than just candles you'll set alight, and you won't have to amuse yourself waving your wand alone this Monday evening.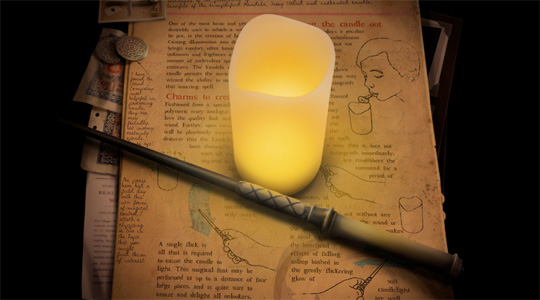 Price £35
More Info The Wand Company
COMMENTS
How about...
...abandoning the consumerist tat shop and other Feb 14th specific wanky shit and concentrating on oooh, I dunno... the relationship? You know, taking time out for each other. Its love baby!
The most important thing I share with my g/f is *time* and she feels the same way. We can and do treat each other, but its about *us* and not throwing material goods at each other as a bad proxy for showing some genuine affection and caring (all year round).
not a good choice
Wildfire+angry birds= frustration
Exactly
I read this and immediately thought that it showed a shocking ignorance on the part of the writer. AIDS is far from trivial and certainly not something to joke about.
I would have expected better of The Register.
Hang on....
I thought <3 meant "I fart in your general direction'
This explains a lot.
Really??...
Are you seriously expecting someone might get a 2100 quid Panasonic TV for Valentines day?! Who the hell are you guys going out with? Rihanna/Beyoncé?!