Geeky gifts for Valentine's Day
Ten ways to say I <3 U
Product Round-up Valentine's Day is almost here, which unfortunately means delving into pockets for the first time since Christmas in a bid to keep our other halves interested.
A bunch of flowers and a box of chocolates used to be all it would take to lead to a touching embrace, but times have changed and while roses remain a nice sentiment, they reek of unoriginality.
If you're after something more enduring then here's ten tech ideas to help put a smile on the face of your nearest and dearest come Monday, 14th February..
Apple iPod Nano 6G

Let's kick things off with a sweet little music device. The iPod Nano 6G may have discarded the video capability of the previous generation, but did replace it with a snazzy touchscreen and remains a reliable gift that most would be over-the-moon to receive. Lest we forget pics of the beloved can still be viewed on this device.
It's even better if you pick one up in amorous red too, as some of the proceeds are donated to Product (Red), a charity for those who perhaps loved too much.
So spread the love beyond your own Valentine and grab an iPod Nano 6th Gen. It doesn't matter if there's better MP3 players out there than this. Chicks dig fashionable products and we all know size matters, especially on 14th February.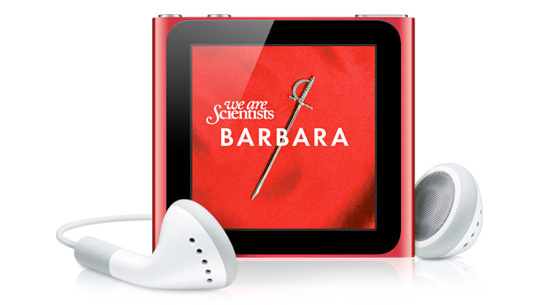 Price £131
More Info Apple
HTC Wildfire with Angry Birds Hogs and Kisses

If you're not keen to drop to one knee this Valentine's Day, why not get your girlfriend a new phone instead? That way you can give her a ring without the long term commitment. Simples.
If she doesn't have one already, smartphones are the obvious way forward in your geeky romance and, let's face it, you don't want to be too out of pocket. After all, there's an expensive dinner to pay for, not to mention the cab fare home... to the wife afterwards.
Therefore, I propose the HTC Wildfire. It's reasonably priced, fairly compact and comes in a romantic red colour. For further Brownie points, you could install the free Angry Birds: Seasons app, which was recently updated with Hogs and Kisses - 15 Valentine's themed levels.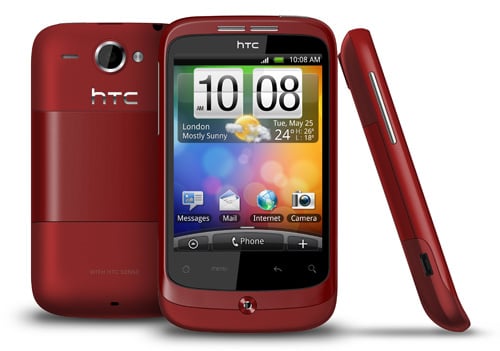 Price £200
More Info HTC
Sponsored: Minds Mastering Machines - Call for papers now open