Teradata says Ellison can't keep it down
Record data warehouse growth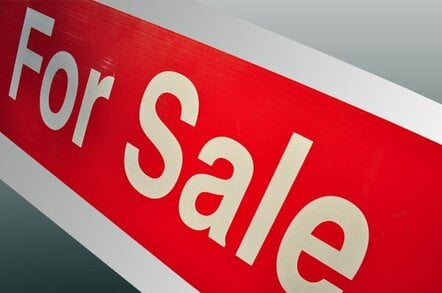 Oracle co-founder and CEO Larry Ellison likes to make a lot of noise about his Oracle's Exadata data warehousing and online transaction processing appliances, among many other things. Mike Koehler, president and chief executive officer at Teradata, is not as brash as Ellison - who is? - but he also said in a call with Wall Street analysts today going over his company's Q4 results that there has been "no pressure" from Oracle's Exadata appliances on Teradata.
Teradata's chief financial officer, Steve Scheppmann, added in the call that IBM's acquisition of Netezza has not hampered Teradata, either.
In the fourth quarter ended in December, Teradata reported hardware and software product sales of $267m, up 12 per cent. Consulting services sales in the quarter were up 11 per cent, to $156m, while maintenance services rose 7 per cent, to $125m. Total revenues were up 10 per cent, to $548m, but income taxes at the company were up sharply along with increase sales, research, and development costs, putting some pressure on Teradata's profits. The data warehousing specialist, which was spun out of NCR four years ago, brought only $85m to the bottom line, an increase of only 1.2 per cent compared to the year ago period.
For the full year, Teradata's profit picture was much better, with net income rising 18.5 per cent, to $301m, against total revenues of $1.94bn, up 13 per cent. Teradata's product revenues were up 21 per cent for the year, to $933m, and services revenues rose by 7 per cent, to just over $1bn. Koehler said in the call with Wall Street that this was the highest revenue growth that Teradata has seen in a decade and the highest number of new customers it pulled in during a year since 2002. The fourth quarter was the best Teradata has ever had in terms of bringing in new customers in the company's history, he added.
Koehler said that the company's core Enterprise Data Warehouse product, a cluster of tweaked Xeon-based servers (manufactured by Dell) that runs Teradata's own clustered data base atop Windows or Linux, had 17 per cent growth for the year, the best that it has seen in a decade. So much for the Exadata competitive assault. (That doesn't mean Oracle is not doing a great job selling Exadata machines to customers who don't have BI boxes already.)
Teradata's appliances, which are tweaked versions of clustered machines that are tuned for specific workloads (such as entry warehouses or higher-speed query processing), had just under 190 customers as Q4 came to an end, according to Koehler, up from 150 at the end of Q3. Teradata had been telling Wall Street to expect for these appliances to account for maybe 5 to 10 per cent of product revenues, but in the fourth quarter, they did a bit better than that.
In Q4, the various appliances, which El Reg detailed here when they were refreshed last October, had nearly twice as much revenues in 2010 as in 2009. About half of the new customers that Teradata gas added to its base in 2010 have bought one of these appliances.
Part of the revenue growth has come from the push into midrange analytics appliances, and part has come from expanding into new sales regions and putting feet on the street. Teradata has been adding new sales regions all year, and exited 2010 475 different territories in the world. It hopes to boost that to around 505 by the end of 2011. These new territories added $70m in incremental revenues in 2010, and Koehler said that the company hoped the slightly expanded new territorial coverage would add another $120m in incremental sales in 2011.
In 2011, Teradata expects to be able to boost sales overall by between 12 and 14 per cent. About 3 per cent of that growth will come from the addition of Aprimo, a Web-based marketer that Teradata acquired for $550m in late December, and about 7 per cent will come from the core, existing EDW and appliance businesses. Teradata is ramping up its partnership with software giant and Oracle enemy SAP and already has one customer that has deployed SAP's Business Warehouse 7.3 code atop the Teradata iron and software stack and has four more waiting in the wings to help Teradata shake the bugs out of it.
Partnerships with SAS Institute to run its analytics code directly on Teradata iron have pushed some sales in 2010 and along with the SAP partnership and the partnership with Cloudera to link Teradata databases to Hadoop big data crunching are also bearing fruit. These partnerships will drive the remaining few points of revenue growth in 2011, said Koehler. Non-GAAP earnings per share are projected to come in between $2.10 and $2.20, which is a decent 16 per cent bump at the midpoint compared to the $1.86 EPS Teradata posted in 2010.
For all of 2010, Teradata had double-digit growth in all industries excepting healthcare, with the latter having a tough compare since Teradata doubled its business in this sector in 2009. Financial services firms accounted for 28 per cent of total sales, up 17 per cent, and communications companies (including telcos, service providers, e-businesses, and media firms) accounted for 24 per cent of sales, up 20 per cent. In the Americas and Asia/Pacific-Japan regions, growth was up over 50 per cent among comms firms.
Retailers accounted for 16 per cent of sales (up 10 per cent), while manufacturers were a relatively skinny 13 per cent of revenues but grew at 42 per cent with strength particularly in Europe. (These industry-specific figures include hardware, software, and professional services, but not maintenance charges.)
In Q4, Koehler said that sales in the Americas region, at $341m and up 14 per cent, were stronger than expected. Sales in the Americas rose 19 per cent for the year, to $1.17bn. EMEA had 12 per cent growth in Q4, to $119m, and for the year sales were only up 3 per cent to $442m. The APJ region declined 2 per cent in Q4 to $88m, thanks to softness in Japan, and were up 10 per cent for the year, to $328m. It is interesting to contemplate what kind of effect Oracle and Netezza (which has partnered with NEC) has had in Japan. ®
Sponsored: Minds Mastering Machines - Call for papers now open