Real Racing 2 for iOS
Wheelie awesome?
Skid marks
At its heart, Real Racing 2 plays like a pocket homage to Gran Turismo. But it's one that understands its platform and audience, driving a fine racing line between between realism and accessibility. Everything from car handling to career progression feels GT-lite. Although leaning towards simulation, driving never demands exacting precision.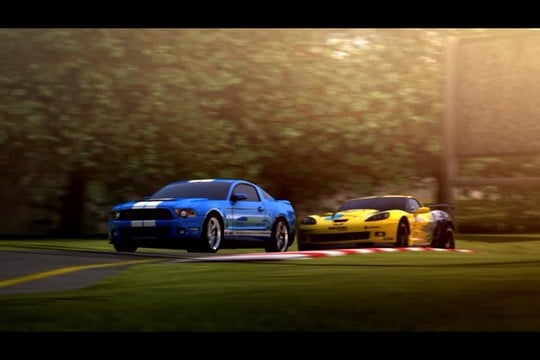 Quick on the bend
Even with anti-skid and brake assist turned off, poor cornering is rarely punished with race-ending spin-outs, instead inflicting momentary losses of traction and reductions in speed. And while crashes into barriers or other cars might leave your bumper hanging off, they almost always leave you facing in the right direction, with most of your speed intact.
Each of the licensed cars offers distinct handling, but variation is limited to speed, braking and traction, rather than the infinitesimal differences afforded by Gran Turismo 5's cast of thousands. Although car tuning brings appreciable improvements to individual car handling, the options are limited to six aggregated tuning packages, such as weight reductions and engine management systems.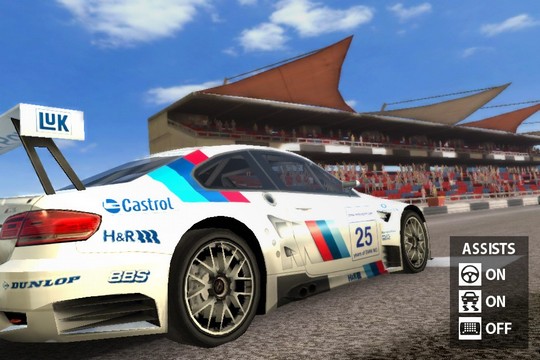 Crossing the line
Designed to appeal to hardcore racers without alienating casual players, Real Racing 2's technical depth is a good fit for the often piecemeal nature of iOS play. It's not perfect, though. Reputation and cash, Real Racing 2's currency, are earned through podium finishes and spent on unlocking new events and purchasing and upgrading cars. But events can be re-raced over and over for the same rewards, effectively allowing players to grind their way through the game, and circumvent many otherwise compulsory races. Races can also be restarted without penalty, even multi-stage events and ones with entrance fees, thus providing an option to quit with each mistake, rather than force players to try to make up lost ground.
Sponsored: Minds Mastering Machines - Call for papers now open