A brief history of the BlackBerry UI
Obvious thinking
Wisdom of Pearls
Teens don't - but they want something that looks cool. This led to the 8110 Pearl with its phone-like looks and glowing trackball, and the Pearl Flip. A flip is an interesting part of the user interface – a very definite way of answering a call, more akin to picking up an old-fashioned telephone receiver.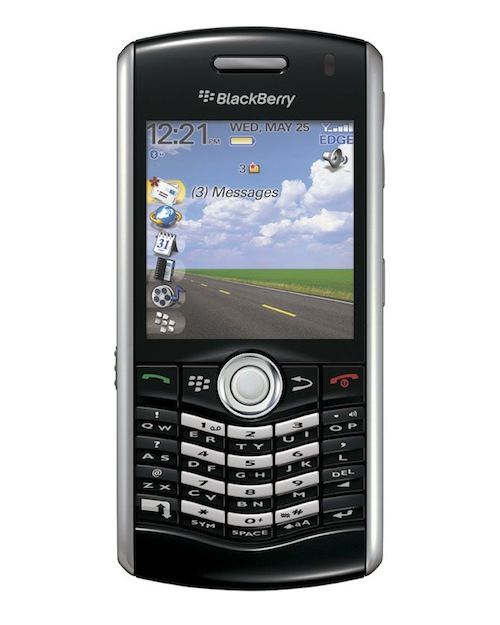 8110 Pearl
The switch from a trackball to an optical trackpad was driven by the high failure rate of the mechanical ball. There are repair centres that specialise in just repairing BlackBerry trackballs. Optical was a good solution – functionally identical and much more reliable. Touch had of course been around for a very long time before the iPhone, but Apple made it fashionable. Nokia had long abandoned its Series 90 user interface, dismissing two-handed devices, but the iPhone changed mobile phone direction. Nokia rushed out the 5800 and BlackBerry the Storm. Both were seen as 'me too'.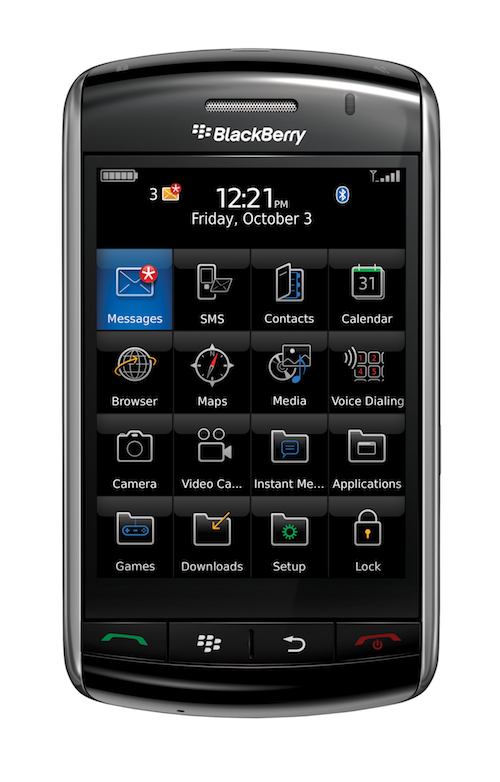 BlackBerry Storm
With the 9800 Torch, and BlackBerry OS 6.0 RIM has re-grouped. The touch screen gives the richness of access to lots of features without the need for too many, or overloaded buttons while the keypad makes it quick for typing and messaging. A touch screen device for people who don't like touch, and the difference between mainly navigating your computer by keyboard or by mouse.
Phones have had the ability to configure the home menus for a good 15 years, but before apps took off no-one bothered. With the advent of people having significant quantities of applications, and bigger screens users have discovered the merits of building a custom home screen. Touch works much better for organising icons, with dragging and dropping. There is a level of integration within applications. Having a central program for a number of social networks often works well, and many teens find that without BBM they don't have a social life.
The integration of messaging means BlackBerry Messenger sits alongside all the social networks, a logical place for it to be.
And it looks good. There are all the neat little UI tricks such as hysteresis and music with a coverflow-like level of presentation.
The Astonishing Tribe
RIM has strengthened its expertise in this area with the December 2010 purchase of TAT, The Astonishing Tribe, a Swedish graphics specialist whose super-fast routines owe more to computer games than anything else. Code from TAT sits in a huge number of phones but you never hear about it, as the handset manufacturers want to pass it off as their own. RIM isn't the first company to have looked at buying TAT but previous approaches have been rebuffed.
While TAT will maintain existing commitments with rivals to RIM, you can expect that development of their Android home screen won't be quite as gung-ho as it was. This is a useful bonus for RIM.
In the last decade mobile phones have changed incredibly, offering the same focus yet having the extensibility to let you access and get the most from a wide variety of functions is as much of a challenge as it ever was. Yet no one reads manuals and still only half of the users know that pressing space twice gives you full stop, space.
Sponsored: Minds Mastering Machines - Call for papers now open