Angry Birds ruffles feathers for Valentine's Day
Hogs and Kisses
Valentine's Day is almost upon us and love is in the air, as is Angry Birds, which is back with 15 fresh levels in a themed update.
Hogs and Kisses is Rovio's third Season's title - it follows Trick Or Treat and Season's Greedings.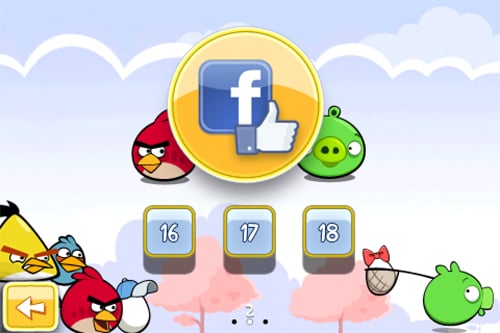 The update comes with an initial 15 Valentine's themed levels, but another three are unlockable by "liking" the game through the new Facebook integration. Users are invited to send Angry Birds Valentine's cards by following the links. These will surely go down a storm.
Rovio has also teamed up with Bing, which offers a pre-filled search for Angry Birds help at the click of a button.
Hogs and Kisses is a free update for Angry Birds Seasons. If you don't have it already, it's free on Android, but can be picked up for 59p on iPhone and £1.19 on the iPad. ®
COMMENTS
Plays well, as usual...
...but I'll be buggered if I'm signing up to Facebonk just for three levels.
Also had a scary moment yesterday when I found a vanilla Angry Birds update that needed all kinds of extra permissions including SMS/MMS access. Apparently it was only temporary though as an updated update goes back to just wanting Internet access. I'm told it was something to do with the superbowl. Whatever it was, I'm just glad I don't have to write another fun game off because it turns out to be some kind of spyware or other malware in disguise.
Or more importantly...
You only have to click the button in the App for the extra 3 levels, you don't actually have to confirm liking it on Facebook itself...
RE: M Gale
That's exactly why i haven't updated it recently.
I'm glad i'm not the only one who reads the permissions screen.
RE: Present
A free upgrade on an existing app? Awww you soppy old bugger, you.
RE: Tom 15
That's a relief since i don't use Failbook and don't want to