Sony BDP-S370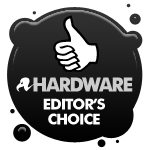 The BDP-S370's design - it has a dust-hoarding lip with a trio of very tiny power, eject and play buttons on it - is odd, but there's no complaining about this player's feature set. There's no SD card slot, but it has two USB ports, DLNA playback over the network plus a good array of output ports, including component video and digital audio, plus standard RCA audio and HDMI. Its list of supported formats is no less impressive, and it has internet connectivity for BDLive and - best of all - BBC iPlayer. There are a fair few other services too, including Lovefilm and Sony's own rental service, Qriocity. I'm not a fan of Sony's XMB UI, but it does the job, and there's a free iOS app you can control the S370 with if you don't take to the bland remote that comes with the player. From standby to disc play took 21s, the fastest time recorded, and the S370 is very quick to start up and go to the main menu. But eject a disc and it'll forget where you'd watched to.

Reg Rating 85%
Price £100-120
More Info Sony
Toshiba BDX1100

Like the similarly priced Panasonic DMP-BD45, the Toshiba player has an SD card slot. Unlike its rival, it also has an network port, but I was disappointed when, on first connection, neither my network nor my memory card were recognised. Couple that with the very cheap feeling remote, basic rear port array - HDMI, coax digital audio and analogue audio - and crude, low-res user interface and no USB support, and you'll see this isn't a player to get excited about. That said, it's a good three inches narrower than all the other players here - handy if you're space constrained. But it's a slow starter and loader - 40s - though it does remember where you left off playing subsequently ejected discs.

Reg Rating 70%
Price £80-100
More Info Toshiba
Six... budget Blu-ray Disc players
COMMENTS
Asda bargain
Philips BDP2700 £57 at Asda Penryn and they still had some left yesterday. Very happy with it. It supports NTFS and upscales from DVD and wmv very nicely.
composite output
It has composite output so you just need a cable with a scart plug on one end and 3xphono connectors (red, white and yellow) on the other.
Ah... how about the PS3?
PS3. Typically about $80 to $100 more than a decent blueray player (one that comes with built-in Wifi). But it's a better blueray player than almost any blueray player. And it's also a better DVD player than almost any blueray player. And the firmware gets regular updates and will continue to do so into the distant future (long past the point where other blueray players are being ignored). And it's extremely fast power-on and disc-to-play time too (as compared to most blueray players, some of which are simply annoying).
I bought another PS3 at Xmas for Cdn$250 (about UKP 160). Plus another $20 for the proper "dvd" remote control. YMMV.
DLNA
Less "suck it and see", more "It sucks, you will see".
Does anyone actually read these articles before publishing?
Sony BDP-S370
From standby to disc play took 21s, the fastest time recorded.
Samsung BD-C5500
the standby-to-play time is short, faster - just - than the Sony.