Philips BDP3100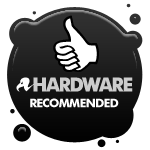 One of the cheapest - but biggest - Blu-ray players here, the Philips is nonetheless no pared back budget model. There are two USB ports, one front, one rear, though no memory card slot, and the BDP3100 has a full array of video outputs - HDMI, component and composite - and both digital and analogue audio ports. It's networkable, but limited to BDLive - there's no iPlayer, YouTube or other service here. Like the others, you'll need to add storage for BDLive downloads. The UI is big and accessible, and actually explains what settings do - a big plus for those of us who don't care to RTFM. The picture is just fine. From standby to disc play, the Philips took 42, but it remembers where you left off playing a disc.

Reg Rating 80%
Price £90
More Info Philips

Samsung BD-C5500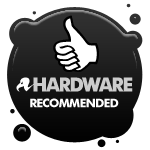 Samsung says on the C5500's box that the player is "Wi-Fi Ready". Unfortunately, that means it can use a sold-separately adaptor, not hop onto your wireless network straight out of the box. But it does have an Ethernet port, so it's ready for BD Live and Samsung's internet connected "apps". These are limited to the likes of YouTube and Facebook, but Lovefilm is coming and there's been talk that BBC iPlayermay appear too. Until it does, the C5500 remains inferior to the Sony S370, though it too has USB and DLNA support for playing directly connected and remotely stored content. The remote is decent, the UI a little ugly, but serviceable, and the optical drive a bit on the noisy side. Picture quality is good and the standby-to-play time is short, faster - just - than the Sony.

Reg Rating 80%
Price £90-110
More Info Samsung
COMMENTS
Asda bargain
Philips BDP2700 £57 at Asda Penryn and they still had some left yesterday. Very happy with it. It supports NTFS and upscales from DVD and wmv very nicely.
composite output
It has composite output so you just need a cable with a scart plug on one end and 3xphono connectors (red, white and yellow) on the other.
Ah... how about the PS3?
PS3. Typically about $80 to $100 more than a decent blueray player (one that comes with built-in Wifi). But it's a better blueray player than almost any blueray player. And it's also a better DVD player than almost any blueray player. And the firmware gets regular updates and will continue to do so into the distant future (long past the point where other blueray players are being ignored). And it's extremely fast power-on and disc-to-play time too (as compared to most blueray players, some of which are simply annoying).
I bought another PS3 at Xmas for Cdn$250 (about UKP 160). Plus another $20 for the proper "dvd" remote control. YMMV.
DLNA
Less "suck it and see", more "It sucks, you will see".
Does anyone actually read these articles before publishing?
Sony BDP-S370
From standby to disc play took 21s, the fastest time recorded.
Samsung BD-C5500
the standby-to-play time is short, faster - just - than the Sony.