Pentax 645D medium format digital camera
The 40Mp field worker
Timed exposure
While both the autofocus proved responsive and the metering precise – delivering perfectly exposed pictures without need for manual adjustments – the processing speed proved disappointing. The continuous shooting speed is 1.1 frame per second, but the real blow is the painstaking eight seconds the camera takes to write down the files on the memory card and the six or more seconds it takes to display them on the screen.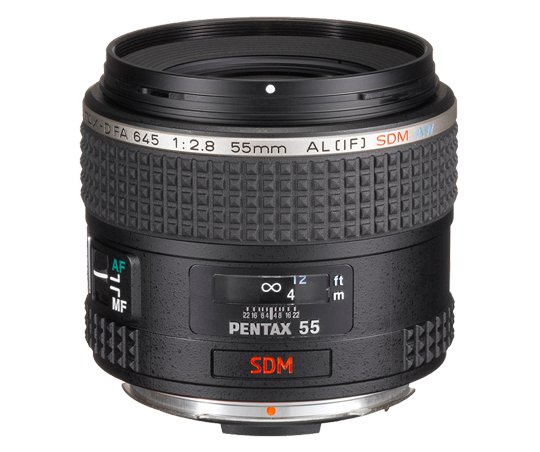 New lenses are rumoured soon, but the 55mm prime is the only calibrated model currently available
Moreover, the latter can arbitrarily increase to tens of seconds for no obvious reason. As annoying as this is it does not actually affect the camera's ability to keep shooting, as data writing runs in the background without locking up the camera.
The Pentax 645D image quality is every bit what you'd expect from a medium format camera and maybe more. Pictures are pin sharp and show off beautifully rich textures and exceptional colour gradation. Compared to professional DSLRs, the 645D renders much better detail and smoother tonal transition.
Dynamic range is also terrific, with fine detail in both shadows and highlights. The camera offers a Dynamic-Range Expansion option that increases the natural range to maximise detail in critical areas, but it is seldom needed. Other cool features include a lens correction function to compensate for chromatic aberration and barrel distortion. There's also pixel mapping that detects and shows defective pixels on screen and a good range of custom image modes like the Vintage Reversal Film, that mimics the high saturation and fashionable characteristics of transparencies.
The 645D has a native ISO range from 200 to 1000 but it can be extended to cover 100 to 1600 ISO. The camera handles noise superbly. Not only because it shows a very minimum amount of noise, at even the highest ISO, but mostly because the quality of its noise is aesthetically far more pleasing and usable than most. At top ISO speeds noise is there but there is very little chromatic noise, and image deterioration only occurs in increased grain, which has the typical soft gritty look of high speed films, as opposed to the odious purple and green specs of high speed digital capture.
The one significant weakness of this camera is its lens range. There is not much use in reaching these peaks of resolution if you don't produce lenses that deliver that pixel power consistently across the sensor. That's the reason why leading medium format manufacturers invest equally in both camera bodies and quality lens systems that are carefully calibrated for high-standard digital capture.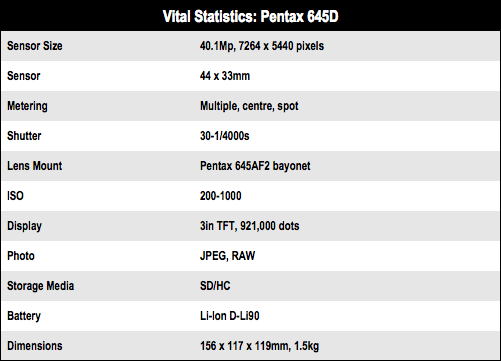 Sponsored: Minds Mastering Machines - Call for papers now open