Pentax 645D medium format digital camera
The 40Mp field worker
Comfort zone
Having recently tested the Leica S2, I was initially taken back by the bulk of the 645D but it took me less than a day to totally fall in love with the design and controls layout of this camera. The body is so well designed that I'd say it is the most comfortable and easy to handle professional camera that I have ever used, and that includes DSLRs.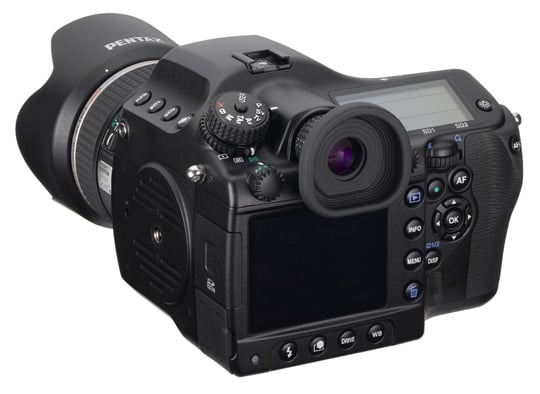 Ergonomic excellence
It fits snugly and firmly in the hand and with its large, ergonomic and very recessed handgrip it is a pleasure to hold. Compared to the linear elegance of the Leica S2 or the neat looks of the Hasselblad H system, the 645D might look clattered with its abundance of buttons and dials taking up virtually all available body surface, but whilst it might not be a looker it is by far the most user-friendly control layout I've experienced.
The 645D is also easy to customise. Not only do you have programmable options in the user settings and customisable buttons – like the AF and the RAW – but you can also assign functions to the dials for each of the different shooting modes.
Another nice touch is that once you select a control button, you can then choose among the options available in that function – without having to use navigation arrows, scroll dials or OK commands – just by continually pressing the button. Once you're familiar with the layout of the controls, this facility allows you to change virtually every setting without taking your eye off the subject you're photographing. Great stuff.
The menus are also intelligently and logically organised, with the bonus of a basic description appearing when a menu option is highlighted that briefly describes what that function does. The back of the 645D features a 3in LCD screen with 921,000 dot resolution, wide angle viewing and up to 32X magnification – a welcome step up from the inadequate monitors normally found by digital medium format models. The screen is fixed but the orientation of the display changes accordingly with portrait or landscape mode.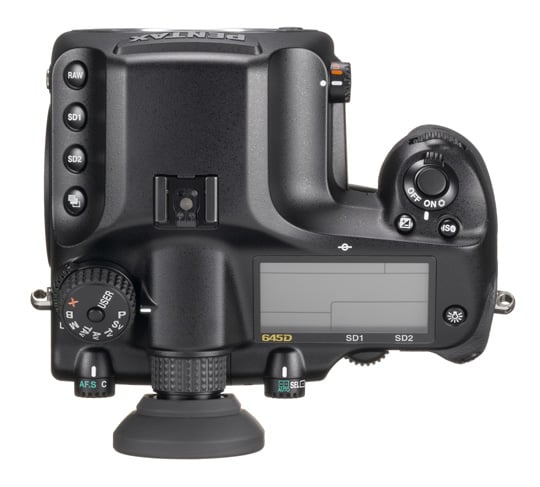 The sizeable top LCD keeps you in the picture regarding settings
All the shooting and set-up information is clearly displayed on the screen and if you need to you can turn the LCD into an electronic spirit level by just pressing a button – the level can also be displayed into the viewfinder. There is also a top data LCD of generous size and slanted for easy viewing when holding the camera. The viewfinder is bright and accurate making manual focusing easy and precise.
Sponsored: Minds Mastering Machines - Call for papers now open