Nokia's pedal-powered charger rolls into stores
Ring a bell?
The business case for a multi-tenant, cloud-based Recovery-as-a-Service solution
Nokia has finally pedalled out its mobile phone charger for bicycles. The gadget is now available to buy in the UK.
Connect one up, get riding, and the dynamo uses the movement of the wheels to charge your Nokia handset.
The charger kit may ring a bell from its announcement last summer, but the eco-friendly device is finally here and ready to turn kinetic energy into battery life.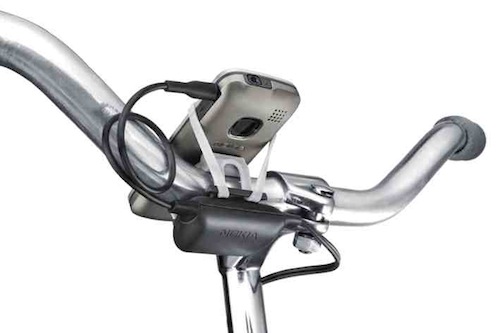 The Nokia Bicycle Charger Kit is on sale for £25, a tad more than originally expected. There's also a small delivery charge - perhaps two if it's couriered by bicycle. ®
5 ways to prepare your advertising infrastructure for disaster