Win five BlackBerry Torch 9800s!
The Super App-rentice
Competition Reg Hardware has teamed up with Research in Motion (RIM) for a spiffy competition called the BlackBerry Super App-rentice.
The premise is simple. We want you to sketch out an idea for a BlackBerry Super App.
Five entrants will win a BlackBerry Torch 9800 smartphone. And you may even see your idea turned into an app.
What are the judges looking for?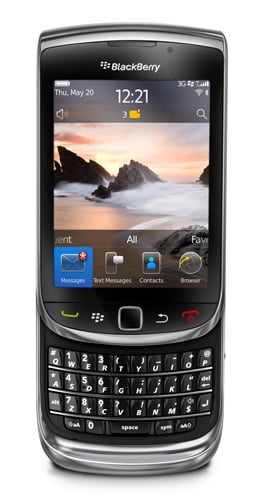 You are unlikely to make the cut if you enter a dull me-too idea. We're looking for smart thinking! Keep it brief and to the point. So what is a Super App?
Here's some blurb, culled from BlackBerry's Super Apps website for developers
Super Apps draw on the unique power of the BlackBerry platform and can include one or more of the following features:
The always-on experience
Tight integration with native apps
Proactive and notification driven - draws on BlackBerry's push capabilities
Highly contextualized - think location! location! location!
Social and connected
Designed for battery efficiency
If you want to see how this pans out in practice, check out a great - and free - Super App, called Poynt for BlackBerry. this local search engine offers seamless integration with with various BlackBerry functions and, with the BlackBerry Torch, integrated search for OS6.
This way for the BlackBerry Super App-rentice competition.
COMMENTS
Ah yes.
Virtual iOS.
Reverse engineered from scratch.
Ask Compaq to code it. Those guys have form.
A button you can press
That randomly generates insults about iPhone's on internet forums whilst repeating the mantra,
I'm not bitter I did not get an iPhone.
I'm not bitter I did not get an iPhone.
I'm not bitter I did not get an iPhone.
I'm not bitter I did not get an iPhone.
I know...
How about an app that lets company executives induce people to give away marketable ideas for the mere possibility that they might one day win a smartphone?
Just what every penny-pinching BlackBerry-weilding executive needs.