Tablets be DRAMmed – 9 times as much
How big will tablets grow?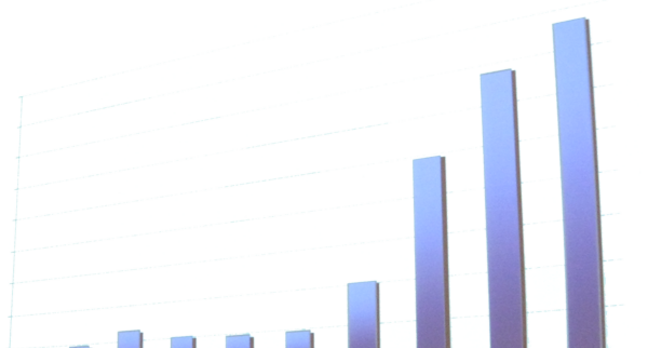 Research house IHS iSuppli says tablet computers will need nine times more DRAM this year than last.
Tablet computers are forecast to need 353.3 million gigabits of DRAM this year, on the back of 57.6 million tablets shipped. This DRAM demand is 834.7 per cent more than the 37.8 million gigabits 17.1 million tablets needed in 2010. The rise will continue, with 1 billion gigabits needed in 2012, 2.2 billion in 2013, and 3.5 billion in 2014; the predicted demand curve is accelerating.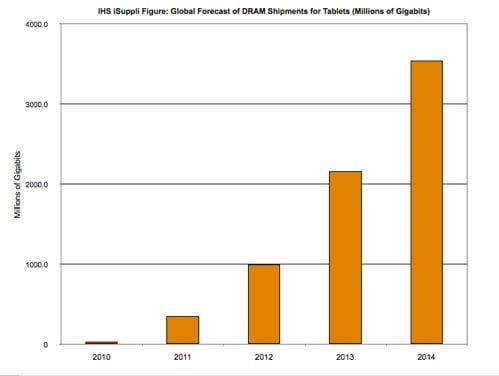 IHS iSuppli tablet DRAM demand prediction
IHS analyst Mike Howard thinks this year's CES in Las Vegas was a turning point, with vendors such as Motorola, RIM, Samsung, and Dell piling into the market opened up by Apple's iPad.
Boosted DRAM demand could be fabulous news for DRAM fab operators, who have endured declining DRAM prices recently, unless tablet makers choose cheaper commodity DRAM. A second worry is that tablet sales could cannibalise netback and notebook/desktop PC sales so much that overall DRAM demand would fall. DRAM fab operators' glasses are always half empty. ®
Sponsored: Are DLP and DTP still an issue?