Bookeen CyBook Orizon
Kindle killer?
Review Should you be considering Bookeen's CyBook Orizon as your new e-book reader, the only question you really need ask yourself is, do you want to pay an 80 quid extra for a touchscreen.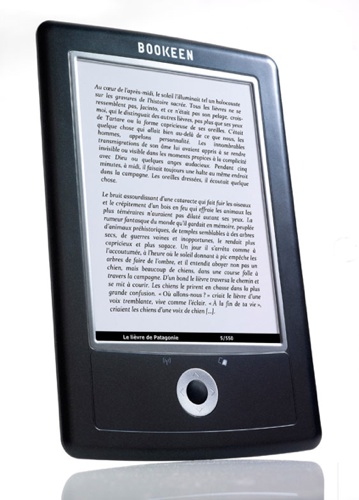 Bookeen's Cybook Orizon: spanning the gap between e-book readers and tablets
Amazon's drive to bring down the price of e-book readers means that the third-generation Kindle, as the best value product in its class, is the standard against which all others must be measured.
The Orizon, Bookeen's latest makes a good stab at giving Amazon a run for its money. They both sport a 6in screen, and they're much the same size, give or take a millimetre here or there. Bookeen heralds the Orizon as the "world's thinnest" e-book reader and, at 7.6mm, it is. But the Kindle is only 0.9mm thicker, and that's just too small a difference to notice.
Both readers can hold more e-books than you could possibly want at a single sitting - 2000 tops for the Orizon, 3500 on the Kindle - but the Bookeen can also use 2-8GB Micro SD cards too.
Both claim a continuous run battery life of three weeks between charges.
Both have Wi-Fi, though the Orizon also packs in Bluetooth 2.1, according to the Bookeen website, though there's no sign of it on the gadget itself. You won't need it in any case - USB is quicker and no less convenient.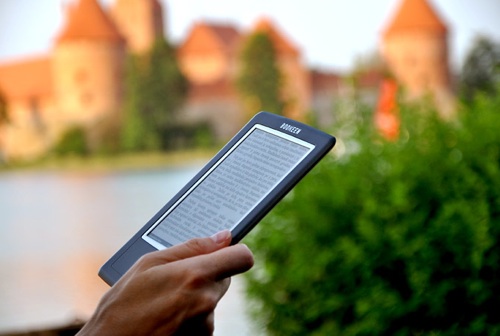 Outdoor reading, no problem
You might, I suppose, want to connect the Orizon to a phone for a bit of remote internet access, but frankly books are better downloaded by Wi-Fi, and while the reader has a browser on board - as does the Kindle - it's not a feature you'll be using often. It'll passes muster if you desperately need to use webmail, but that's about it. Most folk will prefer use their smartphone instead.
Sponsored: Minds Mastering Machines - Call for papers now open