Little Big Planet 2
Salvador Dali eat your heart out
We're jammin'
Completing a level where you ride first bunnies that jump and smash stuff quickly followed by the opportunity to mount puppies that give cool sonic barks to move things out your way and, last but not least, crazy kitties has been one of the defining moments of my year so far! I'm not joking either. The only part of the game that beats riding these critters was the racing rats mini game where you get to choose your track and beat your buddies by running over power ups in your own racing rat.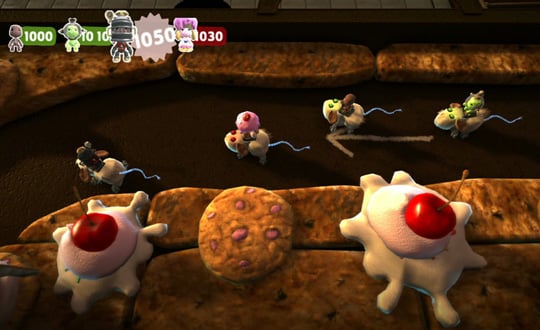 The rat race is a piece of cake
The bosses aren't all easy either – escaping being run down by a psycho monster chicken isn't as elementary as you would expect.
Making your life a little simpler are the gadgets that are available just when you need them. Sexy hat that shoots cakes that you can jump on to avoid certain death? Check. Jam you can throw to kills nasties and burst more bubbles to receive extra goodies? Check. Extremely difficult to master grappling hook which allows you to hook onto objects (and your friends, making them want to kill you)? Check. But really it's all about the 'Grabinator'. Just grab anything and throw it around or at the nearest baddie.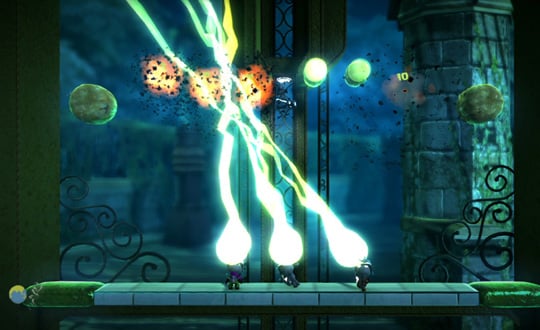 Goodness gracious...
I have never played Little Big Planet alone and to be honest can't imagine doing so. I feel it is fundamentally a social game and sitting next to your significant other or BFF congratulating each other on taking the time to master the grapple hook – it's a toughie – is what this game is about. Little Big Planet 2 has kept all the infectious charm of the first game, while making you feel you're getting an almost infinite amount of new content. Indeed, this is one game that is definitely value for money.
Sponsored: Minds Mastering Machines - Call for papers now open