Little Big Planet 2
Salvador Dali eat your heart out
Review Sorry, did I forget your birthday? Ah, well that's because the Mexican and Japanese levels of the first Little Big Planet constantly occupy a large part of my addled brain. With the latest incarnation, Sony could have easily cashed in on people of my ilk, as we would have brought an inferior product just because it reminded us of the initial visually amazing, funny, charmingly innovative experience we got first time round.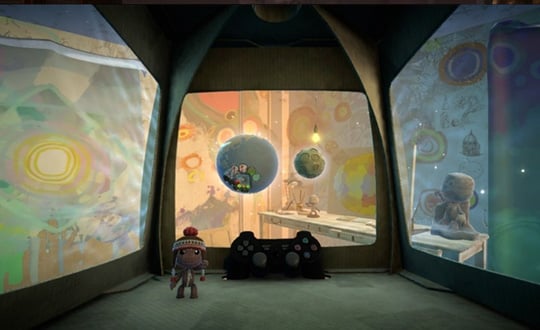 Time to hit the sack
Still, the company has gone the extra mile as it obviously believes that this is a franchise worth investing in and has decided to build on our dreams and, luckily for us, Sackboy is now back with loftier goals. Little Big Planet is truly a phenomenon and I've been waiting for this moment. I might even take a couple of hours off playing WOW CAT to burst some bubbles, and that's saying something.
For those of you who haven't played before you could be surprised at how simple a game this is. Burst bubbles by running and jumping across layered two-dimensional fields – filled with obstacles, switches, bounce pads, and monsters – to get goodies such as stickers and costumes. But the simplicity of the gameplay is balanced by the complexity and depth of the game's structure and beauty of its design.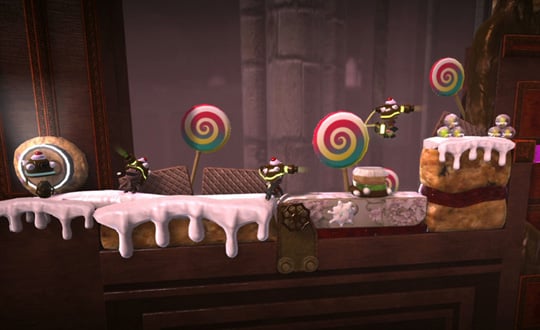 That's what you call a sweet level
Reminding me of the best days of Sonic, this is a side-scrolling platformer through and through. Little Big Planet 2 sees Sackboy, or in my case Sack girl, fighting the evil hoover Negativitron. If you're going to help the alliance save craftworld you'd better run because there's a ton of awesome levels on six stunning themed planets to fight your way through. With Larry Da Vinci as your guide, you'll be making friends and defeating enemies in no time.
Sponsored: Minds Mastering Machines - Call for papers now open