Gelsinger hails fat first year at EMC
Results good under new COO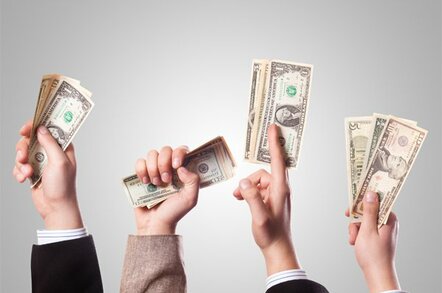 EMC has posted impressive results for 2010, after a year of being driven hard by new COO Pat Gelsinger.
Revenues are up 19 per cent year-on-year for its fourth 2010 quarter (Q4) to $4.9bn, while full year revenues were up 21 per cent to $17bn. Net income for Q4 was $628.6m, a 61 per cent jump, but the full year profits jump of 75 per cent to $1.9bn eclipsed that.
Even freshly-acquired Isilon did well, and that was without any EMC impetus at all, the acquisition being so new. We have heard that Isilon's 500 or so staff are being ratcheted up to 1,000, so next year's results should be even better.
What didn't go well for EMC in 2010? The Information Infrastructure Products were not singled out for high performance in the year. These are things like Documentum and SourceOne Archiving, e-Discovery and File Intelligence.
CFO David Goulden said: "Revenue from our Information Intelligence Group was roughly flat in Q4, as customers transitioned from purchasing enterprise-wide content management solutions to application-centric solutions with Documentum xCP," and talked of the enormous opportunity facing EMC. This might not be that enormous, as no one appears to be making big bucks in the sector - maybe Gelsinger will turn his attention to the area.
We've seen NetApp riding high supplying storage for virtual servers and both Dell and HP reporting great iSCSI storage results. EMC will be hoping that its new VNX/VNXe product line will be able to boost EMC's presence in these areas, and crimp NetApp's progress as well as joining in the iSCSI storage array party.
Outside these areas EMC is firing on both barrels of its cloud computing and big data strategy, and the outlook is rosy. ®
Sponsored: Minds Mastering Machines - Call for papers now open