Google gives Voice to your mobile number
Number ports go live
Google now lets you port your existing mobile phone number to Google Voice, the new-age telephony web service that lets you attach a single number to multiple phones and turn your voicemail messages into emails.
This means you can now turn your existing mobile phone number into your Google Voice number – the number you can use to ring all your phones, from your cell to your office phone to your home phone to, well, your PC. Google Voice also lets you make and receive calls via Gmail.
Google Voice is a free service, but porting your existing mobile phone number will cost you $20. Number porting is available to existing Google Voice users right now – there's a "Change/Port" option on the Settings page once you log in to your account – and according to Google, numbers are typically ported within 24 hours.
When you port your number to Google Voice, doing so actually cancels the existing service plan you have with your mobile carrier. So you'll have to contact your mobile service provider to set up a new plan under a new number.
Google says that number porting will also be available to new Google Voice users within "a few weeks."
The company believes that Google Voice is the ultimate in human communication: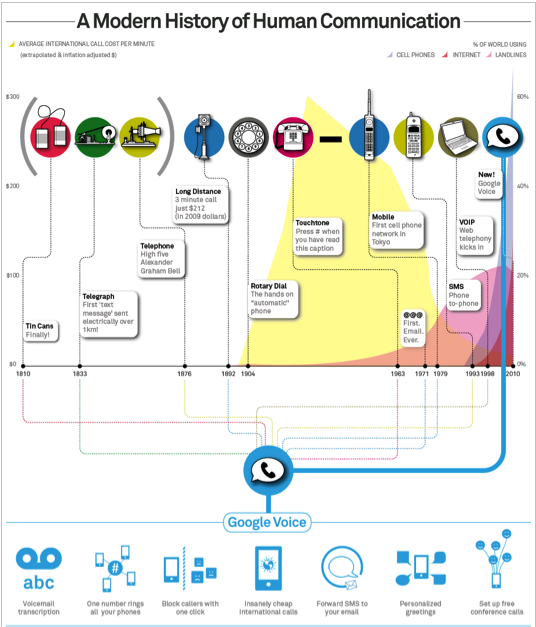 Click for a full-sized image of this Google propaganda
But it's also a way for Google to collect additional data – something it's very fond of doing. In this case, it benefits from those voicemails it converts into text. The service was originally developed by a startup known as GrandCentral, which Google acquired in the summer of 2007. The service is now available to all Americans. ®
Sponsored: Learn how to transform your data into a strategic asset for your business by using the cloud to accelerate innovation with NetApp