Fujitsu hails first bio-mouse
How fantastic, no oil-based plastic
This, apparently, is the world's greenest mouse.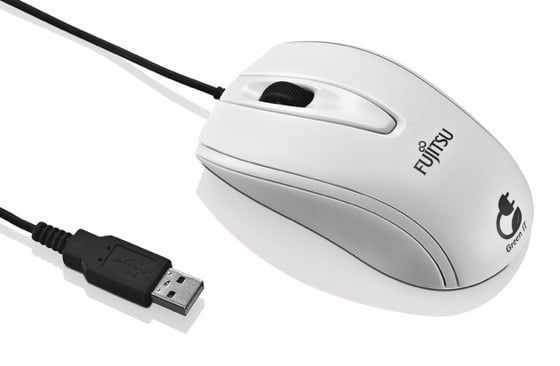 The Fujitsu rodent, dubbed the M440, can be entirely recycled, the company claims, because it contains no plastic. It's also bio-degradable.
The mouse's non-metallic parts are made from a mix of materials all created using biologically sourced renewable compounds such as lignin, starch and natural resins.
Producing the mouse ejects less CO2 into the atmosphere than making one from oil-derived plastics will.
Fujitsu said the M440 feels and works no differently to a plastic-made mouse - if anything, it's more comfortable, the company claimed, because its outer surface is more elastic than those of most ordinary mice.
The M440 only costs £13. ®
COMMENTS
biodegradeable
does that mean it will start rotting due to the oils/bacteria/acids in your skin as you use the thing?
Great idea...
...I'll throw away my current mouse and buy one of these.
No wait, erm.
First Bio Mouse?
The first mouse made of biological materials? Surely those have been around for hundeds of thousands of years by now, haven't they?
do you mean . . .?
Like scraping crud off the little pads underneath to make the thing slide better?
In the old days it was just a case of whipping the balls out and pulling hair from the inside.
Nah, far, far easier to complain like hell until another mouse arrives so it can be plonked on top of the chocolate biscuit.
It's a start
I'd be interesting in road-testing a few of these. I'll be particularly interested in the life span - taking in account that most mice in offices seem to be thrown away because they're grimy, rather than non-functioning, since the elimination of most moving parts.