Apple patents miracle combo mouse-keyboard
Fondlebutton stroker device: rodent slayer?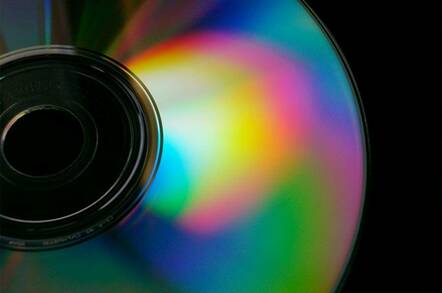 Apple has filed a patent for a hybrid keyboard, combining the utility of a FingerWorks surface with the tactility of physical keys though the practical application of cameras.
Since Apple bought FingerWorks - makers of multi-function keyboards for the well-heeled - it's applied multitouch technology to everything; except the keyboard for which it was originally designed.
Keyboard users are surprisingly conservative about their technology, but this new patent spotted by MacRumors shows that Apple hasn't given up on the ideas pioneered by FingerWorks.
FingerWorks keyboards are flat with no physical keys, instead sporting a printed surface that responds to taps like an iPad (on-screen) keyboard. Place two fingers down simultaneously and you can drag the mouse pointer about, tap with three fingers and said pointer will "click". Other gestures allow for scrolling up and down, and zooming (not by pinch, as it happens; a five-finger splay is used) along with a plethora of other shortcuts too complicated to bother learning.
Some people adore the interaction, and FingerWorks keyboards regularly raise £800 on eBay (twice what they cost before the company went bankrupt). But the majority find the lack of physical keys impossible to get used to, so Apple's patent suggests overlaying a detection area on top of physical keys allowing both forms of interaction to be used.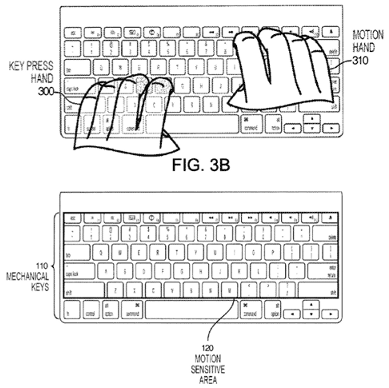 It's easy to imagine sliding one's index and middle fingers across the flattened keys of an Apple keyboard to move a mouse about, or stroking with three fingers to scroll up or down: it might not replace the venerable mouse immediately, but it will reduce the reliance on it considerably.
A very similar idea was suggested by VKB Incorporated back in 2006. VKB is better known for its Bluetooth-based laser-projected keyboard, but the technology for detecting fingers was also tested for fitting above the keypad of a clamshell mobile phone to create a touchpad on top of the physical keys.
How much that overlaps with Apple's patent is for the US Patent office or the courts to decide, but genuine innovation in interfacing is welcome, especially when one's TouchStream is starting to show its age. (Your correspondent is typing this on a FingerWorks TouchStream device, a rather knackered one that he can't afford to replace from eBay.) ®
Sponsored: Minds Mastering Machines - Call for papers now open