Nokia MeeGo tablet spied on web
Seven-incher by the look of it
Nokia's rumoured media tablet based on the MeeGo operating system it created with Intel has allegedly been photographed and the snap posted online.
The woefully under-exposed shot shows a tablet running a video player app, and if you yank up the brightness in a photo-editing app, you'll spot a shiny Nokia logo too.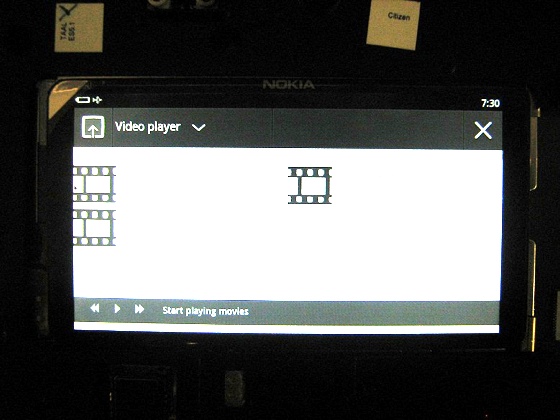 Source: Meego.com
All points considered, it's a 7in boy, but there's little else anyone can say about it. The pic's poster, who dropped the shot into the Mobile-Review forum, didn't say where or when the shot had been taken, but the image's meta data reveals it came from the Meego website's bug notification section. ®
Sponsored: Fast data protection ROI?