Field worker?
When I moved my career towards lifestyle, portraits and wedding photography, I progressively abandoned my medium-format system, as it proved unsuitable to the fast pace of my professional applications. Shooting with the S2 though, was a totally different experience and left me seriously wondering whether there is scope for this camera in my field – I left a piece of my heart in that Leica workshop.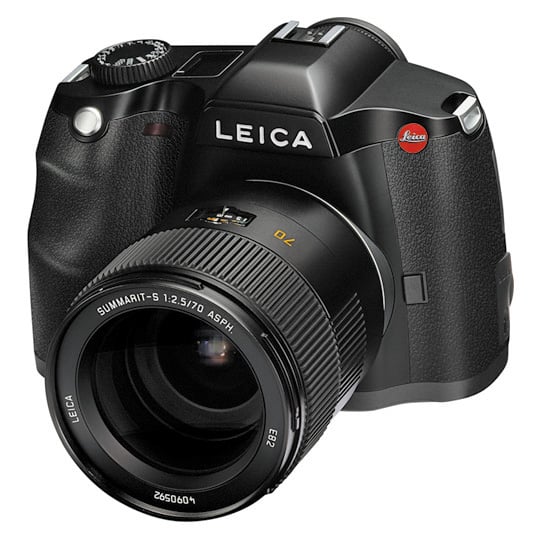 Versatile, compact and for some, a price worth paying
Verdict
The Nikon D3x or the Canon EOS 5D MK II still have advantages over the S2 in some field applications and it is my guess that the threefold price difference will not win over many current DSLR pro users. With DSLRs reaching for ever higher resolutions, the image quality gap with the S2 will surely narrow. While optics will remain a challenge, perhaps it is just a matter of time before Nikon and Canon follow suit. Interestingly, Pentax has already released the much-awaited 645D – watch this space for my forthcoming Reg Hardware review. While not as compact as the S2, the Pentax 645D uses a sensor about seven per cent larger than the Leica and is roughly half the price.
Considering that the S-system is competitively priced on the professional medium-format market and that the S lenses are some of the very best available, no doubt there are already commercial photographers buying into the relative compactness and accessibility of the S2. Designing bodies and lenses that cover the conventional 54 x 40mm sensor of the medium-format backs inevitably leads to huge compromises in size and weight and I can't see medium-format manufacturers producing anything remotely similar to the Leica S2 for a long time yet. ®
Catherine Monfils is a professional photographer specialising in portraiture, lifestyle and fashion.
Thanks to the Leica Store Mayfair for its assistance with this review.
More Camera Reviews…

Hasselblad
CFV-39
Olympus
PEN E-PL1
Leica
M9
Sony
NEX-5

Leica S2 professional medium format DSLR
Medium format camera in a pro DSLR body with a new portrait lens designed to be flawless.
COMMENTS
7% smaller?
Given that the smallest common medium format film frames are 6cm by 4.5cm (okay, minus a couple of mm for a slide mount), and a lot of people think of proper medium format as 6cm by 6cm to 6x17cm, I think calling 45mm x 30mm "7% smaller" is pushing it a bit. "Half medium format", maybe.
The S2's an interesting (and nice) bit of kit, but looks pretty poor value compared with a Pentax 645D or the low end 'Blad back. On the other hand, compared to the going rate for the 60 to 80 MP medium format backs (that are much closer to true 645 frame size), it's a bargain. Every now and then Calumet send me a brochure proclaiming "now you too can afford a digital medium format back". Oddly, I doubt my bank manager would agree.
Nice reviews
It's nice to see such well considered camera reviews on The Register, especially for things like this which are probably well out of most of the readership's league, if only because it adds depth to the site and makes sure that not all reviews are of the latest iGadget. Please keep them coming!
Oh my
I want this so badly. And a complete studio setup, too. Anyone interested in a low-mileage kidney?
Hang on must ask?
Does Panasonic do the exact same camera just with Lumix written on it for £1700?
I want one...
with all the lenses.
That looks amazing. Now to just rustle up a small mortgage and we're away.