Class act
My ISO test shots reveal a chromatically consistent delivery across the full speed range – 160 to 1250 ISO – except for the Push80 setting that shows a slight magenta cast. The camera seems to handle noise quite well but my experience of CCD sensors tells me that the Nikon D3x, which is based on a CMOS sensor instead, will still outperform the S2 when it comes to low-light photography.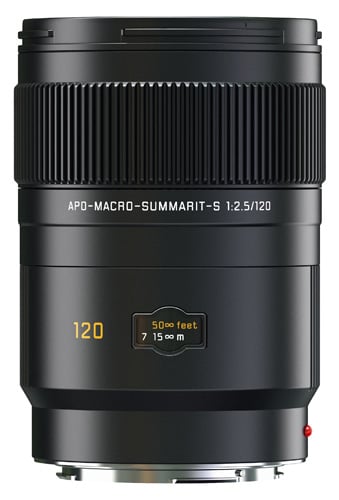 Leica's APO-Macro-Summarit-S 120 mm f/2.5 - a CS version is available for close-ups
I was mightily surprised and impressed by the handling and performance of the S2 but I was totally blown away by the optical quality, accuracy and speed of the 120mm lens. To cover such a large sensor the resolving power of the S lenses has to be much greater than anything Leica has ever produced. To top that with a flawless technical performance that produces no aberrations, is an engineering feat. The MFT chart of the lens is perfect but the real-life results have to be seen to be believed.
Leica lenses are notoriously good at maintaining sharpness at wide openings but the 120mm has a truly unique gift for high contrast detail rendering, which the 120mm couples with the smoothest bokeh – the quality of the blur in the out-of-focus areas of the image – I have ever seen. The transition between foreground crispness and background blur is velvety, which makes this the perfect lens for portraits.
The 120mm is made out of 9 individual lenses, which use a special glass that can handle colour aberrations particularly well. It also incorporates a floating element that changes its position in relation to the front lens group during focusing to ensure consistently accurate focus from infinity to close-up. It has a reproduction scale of 1 to 2 with a minimum focus distance of 52cm.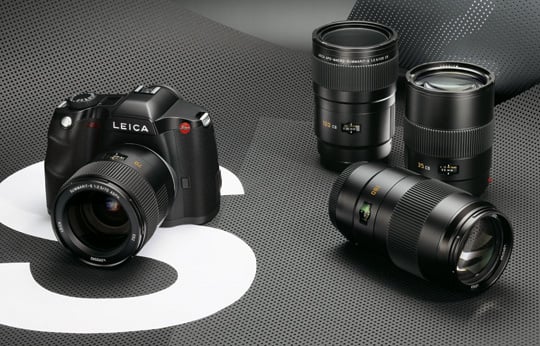 The lenses available for the S-system are steadily increasing
The manual focus ring includes an AF override that allows shifting to manual focus without having to touch any control. The lens comes with an integrated leaf shutter that is activated from a switch on the camera body and that allows flash synchronisation at higher speeds. The 120mm is relatively inconspicuous and light for its size, measuring less than 13 cm and weighing 1135g.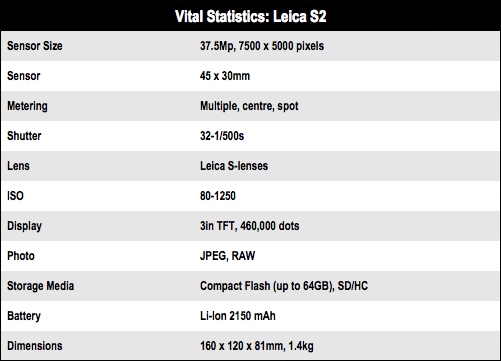 COMMENTS
7% smaller?
Given that the smallest common medium format film frames are 6cm by 4.5cm (okay, minus a couple of mm for a slide mount), and a lot of people think of proper medium format as 6cm by 6cm to 6x17cm, I think calling 45mm x 30mm "7% smaller" is pushing it a bit. "Half medium format", maybe.
The S2's an interesting (and nice) bit of kit, but looks pretty poor value compared with a Pentax 645D or the low end 'Blad back. On the other hand, compared to the going rate for the 60 to 80 MP medium format backs (that are much closer to true 645 frame size), it's a bargain. Every now and then Calumet send me a brochure proclaiming "now you too can afford a digital medium format back". Oddly, I doubt my bank manager would agree.
Nice reviews
It's nice to see such well considered camera reviews on The Register, especially for things like this which are probably well out of most of the readership's league, if only because it adds depth to the site and makes sure that not all reviews are of the latest iGadget. Please keep them coming!
Oh my
I want this so badly. And a complete studio setup, too. Anyone interested in a low-mileage kidney?
Hang on must ask?
Does Panasonic do the exact same camera just with Lumix written on it for £1700?
I want one...
with all the lenses.
That looks amazing. Now to just rustle up a small mortgage and we're away.