Nokia C7 smartphone
Smooth-talking Symbian?
Menu items
Andrew Orlowski has already covered most of the pros and cons of the OS and its accompanying UI in his Nokia N8 review, but in short, the layout tends to look cluttered and ugly, settings seem unnecessarily complex and finding your way around the menus can be a pain. I still encountered some of those annoying random prompts to allow network or WLAN access, which have plagued the system for some time too.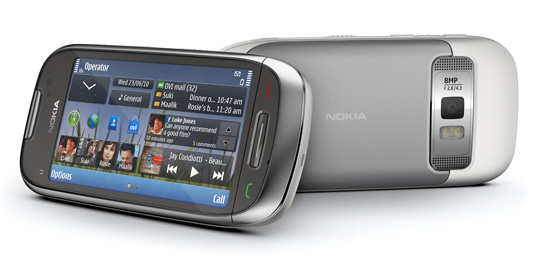 Excels in terms of signal strength and call quality
It's certainly not disastrous, but these days it's barely keeping up with the Joneses, when Nokia used to be Jones number one. On this evidence, the company will need a Windows-style total revamp of its operating system and user interface to prevent it being left behind – the basis is there, but the UI needs serious consideration.
Call quality, however, was particularly good, with no problems picking up a signal, even in a notorious network black spot. It was also excellent with the onboard speaker, delivering clear and untrammelled speech which was easily distinguishable even above heavy background traffic. Wi-Fi connectivity was also more receptive than usual, with almost twice as many potential networks being picked up as I'd normally expect to see. Even so, the Symbian browser still isn't much fun to use, with its cluttered navigation and options system.
The email wizard on my test sample had a bit of a glitch, defaulting to the Exchange account settings rather than allowing me to set up another account. This was probably a one-off however, since Symbian 3's e-mail on the N8 and C6-01 both make it easy to set up alternative accounts.
Writing messages isn't as easy as it could be, however, due to the touchscreen keyboard .It's alphanumeric keyboard only in portrait mode when it would have been nice to have a choice. The landscape Qwerty keyboard, is under-populated with 35 keys and is rather awkwardly laid out on the numbers/symbols interface.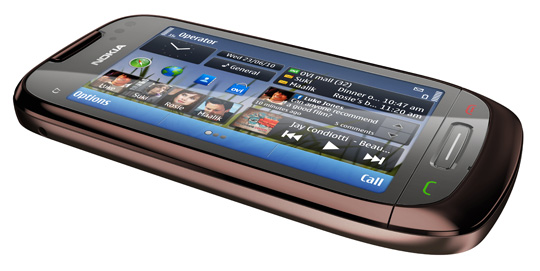 On-screen keyboard options are a bit limited
There's a social networking widget that shows your latest Twitter or Facebook updates, but only one at a time, and you'll have to view your emails using a separate widget, which seems to go against the pull-it-all-together trend of other systems' SN widgets.
Sponsored: Minds Mastering Machines - Call for papers now open